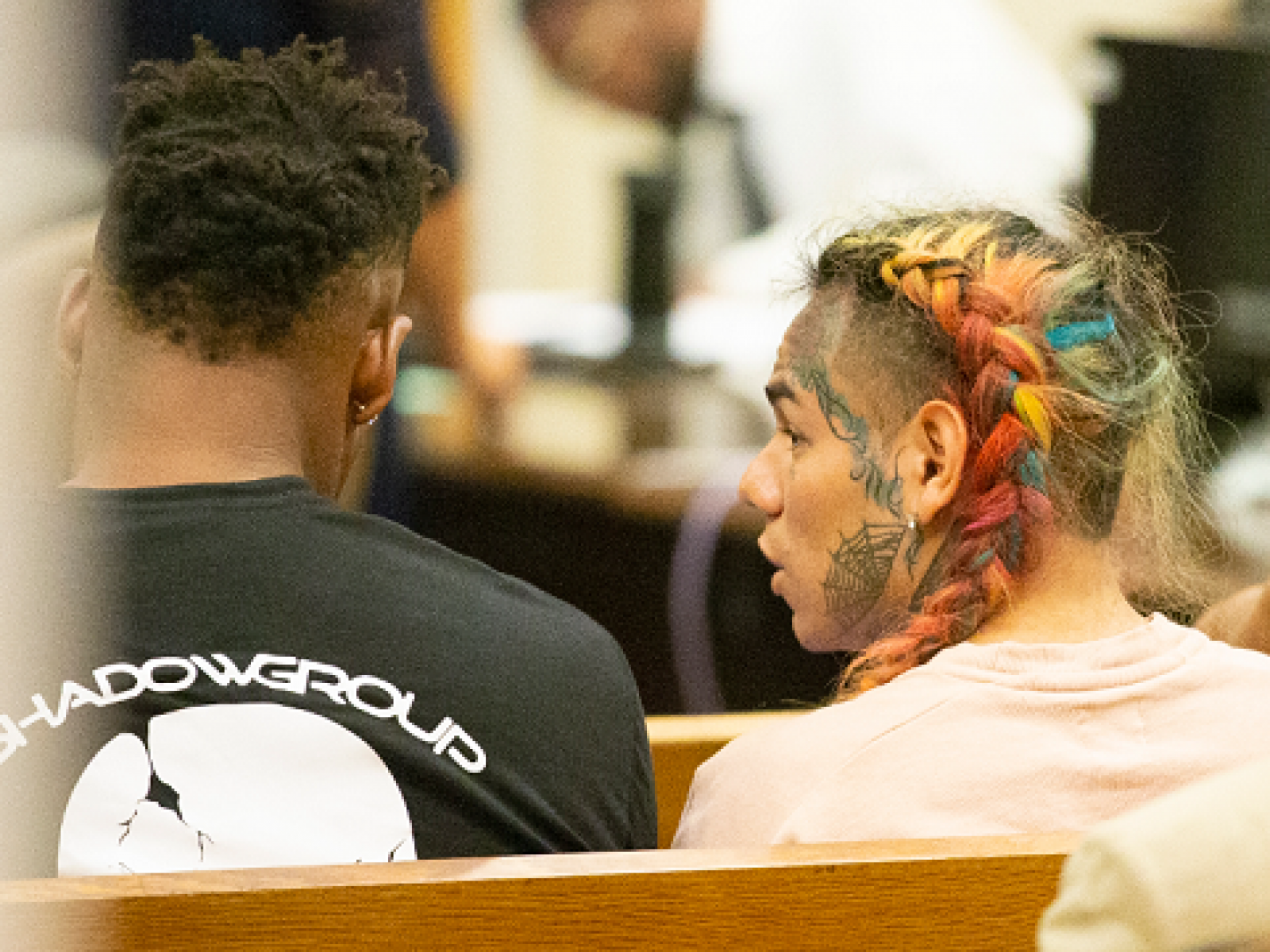 An associate of 6ix9ine who shot up the Barclay's Center during a fight with Casanova just failed to get his sentence reduced.
Fu Banga, born Fuguan Lovick, attempted to get an early release for a shooting incident at the Barclays Center, but a judge refused.
As the story goes, Fu Banga and six other gang members, including 6ix9ine, attended a boxing match at the Barclays Center in Brooklyn on April 21, 2018. 6ix9ine was scheduled to perform the entrance song that night. While in the Barclay's hallway, the group encountered rival rapper Casanova and his crew, who was part of a different Bloods set. Fu Banga pulled a gun from his shoe and fired it over the heads of the rival gang, causing pandemonium.
Following his arrest on May 6, 2018, Fu Banga pleaded guilty to violent crime in aid of racketeering and firearm possession in furtherance of violent crime.
On February 12, 2020, he received a sentence of 84 months in prison, followed by three years of supervised release. Fu Banga contended that his conviction for committing a violent crime in aid of racketeering did not qualify as a crime of violence because he fired the gun above the heads of the rival gang without causing any injury or death.
However, the judge disagreed, ruling that his liability was based on whether he "intentionally placed or attempted to place another person in reasonable fear of physical injury … by displaying a deadly weapon."
During his plea hearing, he admitted to these actions and conceded that his conduct constituted an assault, so Judge Paul Engelmayer rejected the request to shave some time off of Fu Banga's seven-year sentence.
Fu Banga is the second 6ix9ine assosiate trying to reduce his sentence. Anthony "Harv" Ellison, another Nine Trey member, filed a motion last month claiming that 6ix9ine was responsible for his own kidnapping.
Ellison believes that 6ix9ine's criminal activities played a significant role in provoking the kidnapping and should be considered an extraordinary and compelling reason for a sentence modification.
A judge has yet to rule on Ellison's request.