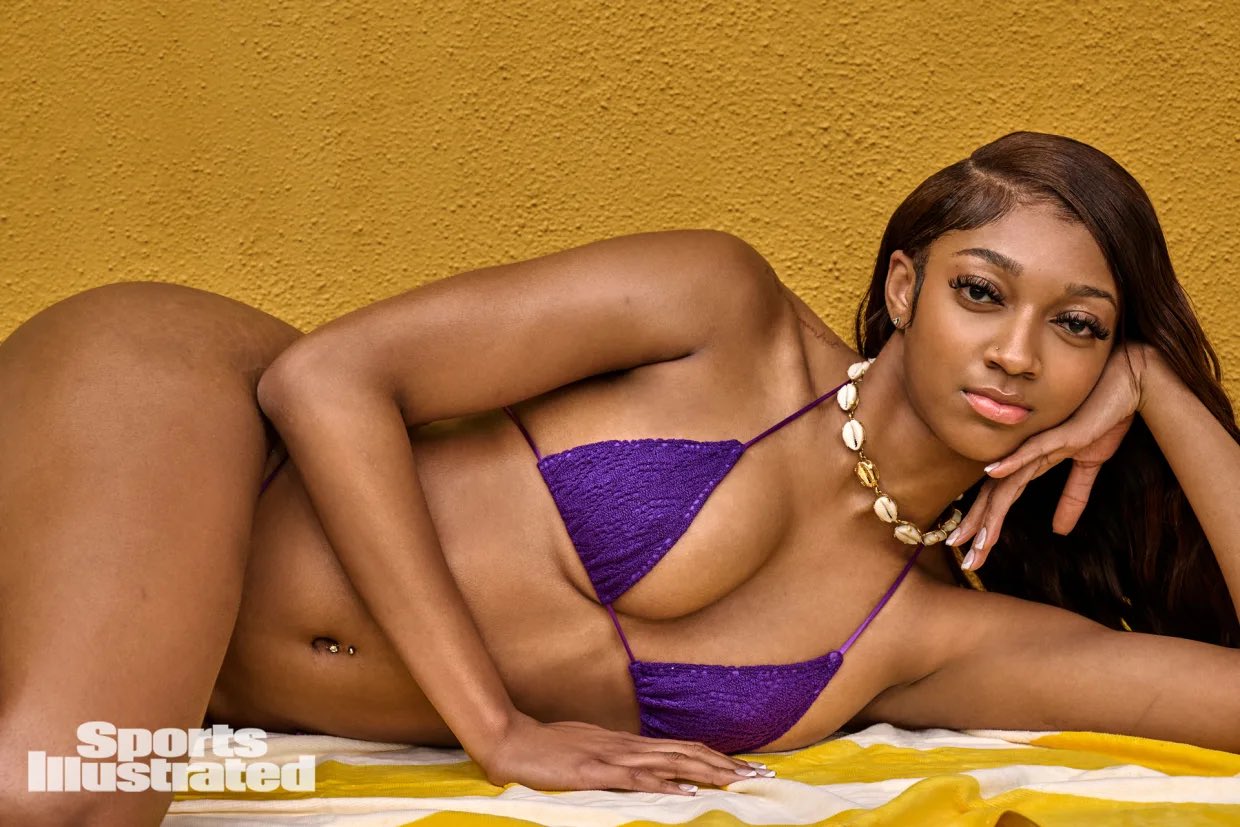 Angel Reese will make her way to Sports Illustrated, covering the annual Swimsuit issue. The magazine will be available later this May.
READ MORE: Angel Reese Says She Will Make White House Visit With LSU: 'I'm a Team Player'
"Angel Reese is a phenomenal basketball player," SI Swimsuit editor-in-chief MJ Day says. "She's an All- American and was named the Most Outstanding Player of the NCAA women's basketball tournament. While we're of course here to celebrate her incredible achievements and athleticism, it wouldn't be an SI Swimsuit moment if we weren't shining a light on Angel's achievements off the court."
READ MORE: Angel Reese Speaks After Win: 'It Was Bigger Than Me Tonight'
Reese's swimsuit photo shoot was done by photographer Y Tsai in Los Angeles and featured her ring celebration while wearing a purple two-piece bathing suit.
You can read the full feature on Angel Reese below.