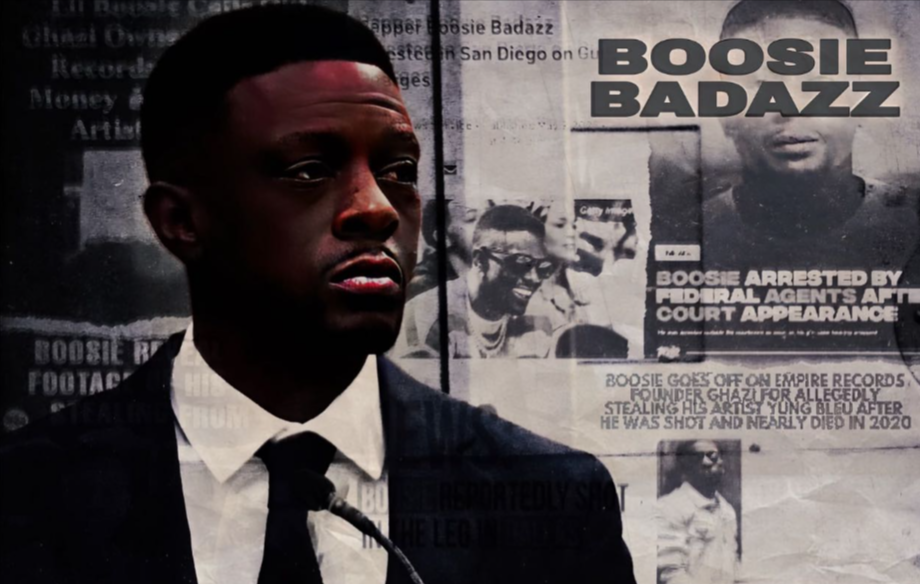 Boosie Badazz has officially dissed Kodak Black. The words can be heard on the "Ungrateful" track on his Goin Thru Some Thangs album.
Everything that you rap, you ain't never did that
'Cause the other n***a talking, he a certified rat
Kodak Black collaborated with 6ix9ine, and it got a certain pocket of the Hip-Hop community upset. In the upset pile is Boosie.
READ MORE: Boosie Badazz's Attempt to Dismiss Gun Charge Fails, Case Set for Trial
Following the collaboration, Black reposted a video that was critical of Boosie's behavior. Adding the story to his Instagram story, Black called Boosie a clown, writing, "Poosie a [clown emoji]."
Boosie had a swift response on Twitter, calling him "Kodak Thee Stallion."
"SOLD U SOUL FA A MILLION!!" Boosie wrote. "I KNOW U A TAKE A DICK for 20 MILLION SMH U BEEN WEIRD!! U AINT NEVER BEEN NO STREET N-GGA U A CAPPER RAPPER LOL NICKELODEON ASS N-GGA LOL N-GGA SHOULDA STUCK THEY FINGER N YO ASSHOLE #KODAKTHESTALLION."
Kodak Black's new collaboration with 6ix9ine may rub some wrong, but he was compensated well. According to Wack 100, he orchestrated the new single, and Black was paid "a whole lot of money" and a special gift from Wack.
Wack 100 reveals Black arrived late at night, and the rapper had "fire in his eyes" and had a "man-to-man" conversation with 6ix9ine.
READ MORE: Boosie Badazz Says Tory Lanez Came Out Good: 'Louisiana He Woulda Got 40'
"Right before he left, shit, we kept it gangsta," Wack 100 said. "He came in a black car and he left in a Rolls Royce. tossed him the keys, tell him 'go home.' He put his baby seat in that bitch, jumped in the driver's seat."
The new single is titled "Shaka Laka." You can hear the single and Wack's detail of the new single below.
The distaste for snitches runs through Boosie Badazz's entire family. Boosie's son, Tootie Raww, throws shots at Kodak Black for teaming with 6ix9ine on a new single.
"@Kodakblack how u promise me a song then don't do my song and hope on a song wit a rat smh," Raww wrote on Instagram.