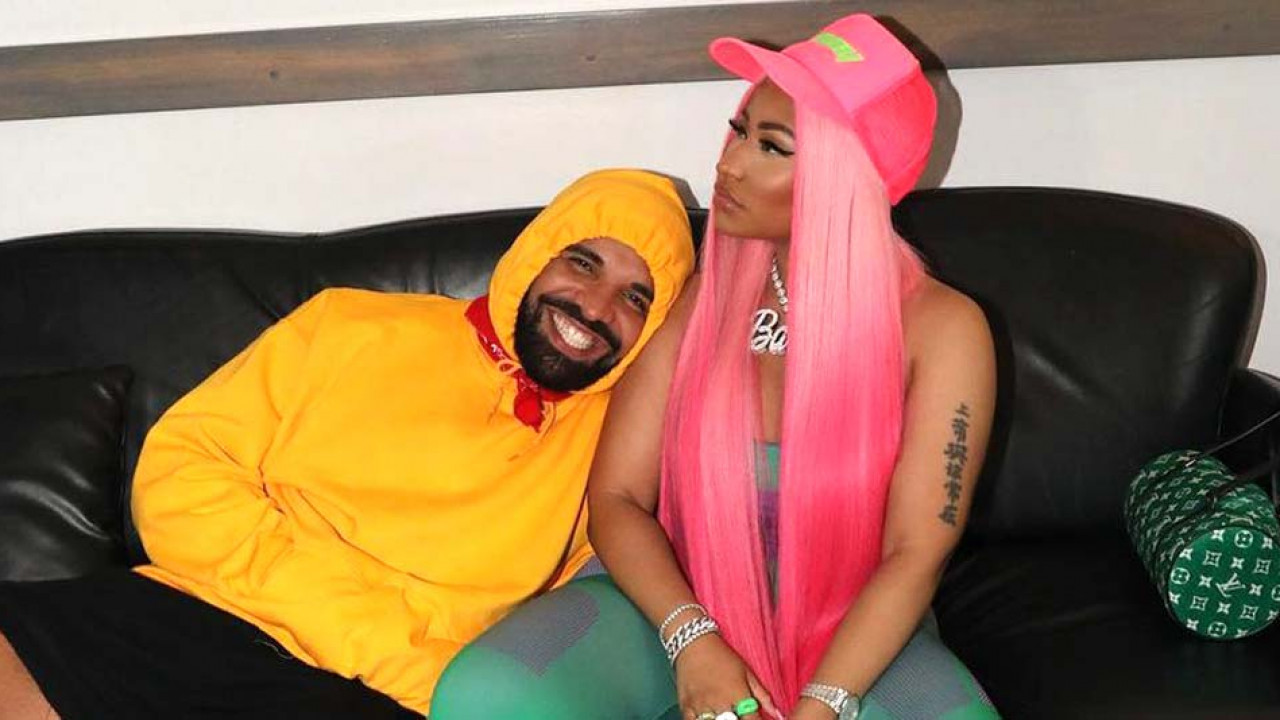 Drake and Nicki Minaj has arguably given hip hop some of its most notorious collaborations over the years. From Drake's iconic Thank Me Later "Up All Night" to Take Care and "Make Me Proud—their chemistry on the mic is undeniable.." We haven't heard the dynamic duo in several years, but on one of his first It's All A Blur North American tour dates, Champagne Papi confirmed that the two will reunite sooner than you think.
"Imma give away one thing off the album in Detroit tonight, 'cuz I got a lot of love for Detroit," Drake told his audience on Saturday (July 8) night. "So Imma have to tell you, like, me and Nicki Minaj did our first song in like, a really long time," he revealed, causing the crowd to loudly cheer and applaud. "I got a lot of love for her." The father of one didn't share any further details, but over on Twitter the Queen of Rap celebrated the news with a throwback photo of the Young Money members.
Do you think the two will take over the charts yet again?