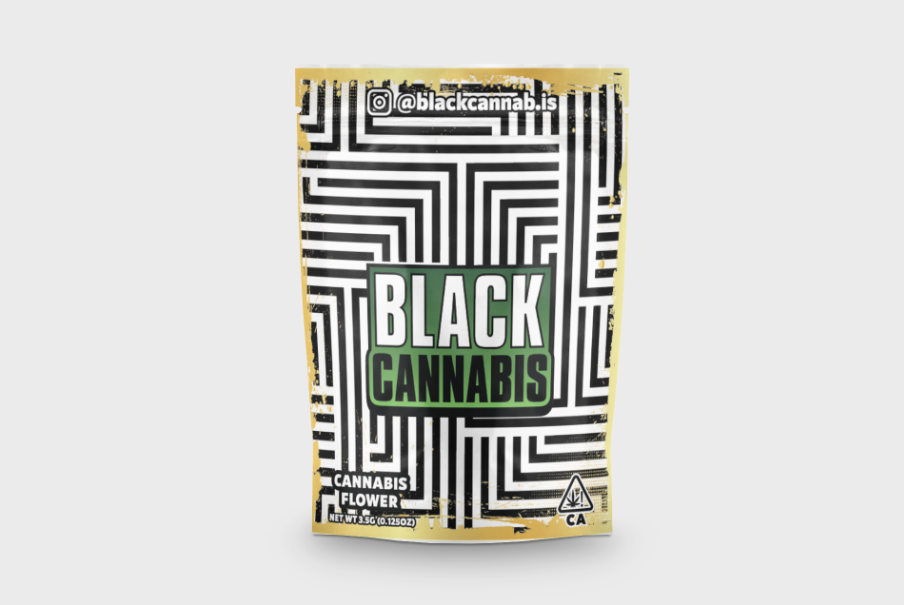 Hazey Taughtme revealed exciting details about his partnership with black-owned, vertically integrated Greenwood & Co. After years of perseverance, Hazey launched BlackCannabis line quietly on April 20th by direct to consumer in Los Angeles, California, a significant milestone for him and the industry.
Black Cannabis Magazine's Success
The successful Black Cannabis Magazine made its print debut in 2021, featuring the iconic Whoopi Goldberg on the cover. The magazine garnered 1.5 billion impressions and 3.5 million in earned media, according to Trailblaze.Co. The publication then underwent significant changes, transitioning to digital and video content to cater to millennials' preferences for news and media consumption in the smartphone age.
The BlackCannabis Line: A Spin-off from the Magazine
The success of Black Cannabis Magazine paved the way for the BlackCannabis brand, which will now be bundled with the magazine, creating a comprehensive offering for cannabis enthusiasts. The BlackCannabis line will feature three unique strains: Bacio Gelato, Formulaa 1, and Freshwater Taffy and pre-rolls. The product line will expand and their will be dope collaborations.
Educating the Cannabis Consumer
Hazey Taughtme aims to educate cannabis consumers through the BlackCannabis brand and accompanying Black Cannabis Magazine platform. By focusing on the growing process, terpenes, and moving people away from the common classifications of sativa, indica, and hybrid strains, he hopes to shift consumer mindsets to a deeper understanding and appreciation for the plant and its potential benefits.
Direct-to-Consumer Approach
Customers will be able to purchase BlackCannabis products directly through the Blackcannabis.delivery website, ensuring ease of access and convenience for those looking to experience the brand firsthand. This direct-to-consumer approach allows Hazey Taughtme to connect with his audience on a more personal level, building trust and loyalty in the process.
Emphasizing Collaboration and Community
Hazey Taughtme stresses the importance of collaboration and community, partnering with black social equity operators like Marlo and Jason from Green Label. His approach to the cannabis industry highlights the value of working together to create a more inclusive and equitable space for all.
Revolutionizing the Cannabis Landscape
Hazey Taughtme's partnership with Greenwood & Co, Four Twenty LLC, and other black-owned businesses is set to reshape the cannabis industry by promoting education, social equity, and community collaboration. 
Introducing the BLACKCANNABIS X Diamond Collective's Premium Cannabis Flower
Blackcannabis joined forces with The all-women Diamond Collective and  renowned Super Producer Dae One, famed for his collaborations with Snoop Dogg, Ice Cube, SZA, and Kendrick Lamar. Together, Dae One and these gifted ladies crafted an authentic 34-track compilation, infusing it with a distinctive West Coast essence. The Freshwater Taffy cannabis strain embodies the laid-back California vibe while packing a punch akin to a powerful West Coast bass beat.
With the upcoming product & album launch SNEAKERBALL event on May 12th, it's time for consumers to experience a new standard in cannabis culture that prioritizes quality, innovation, and respect for the plant and its incredible potential.