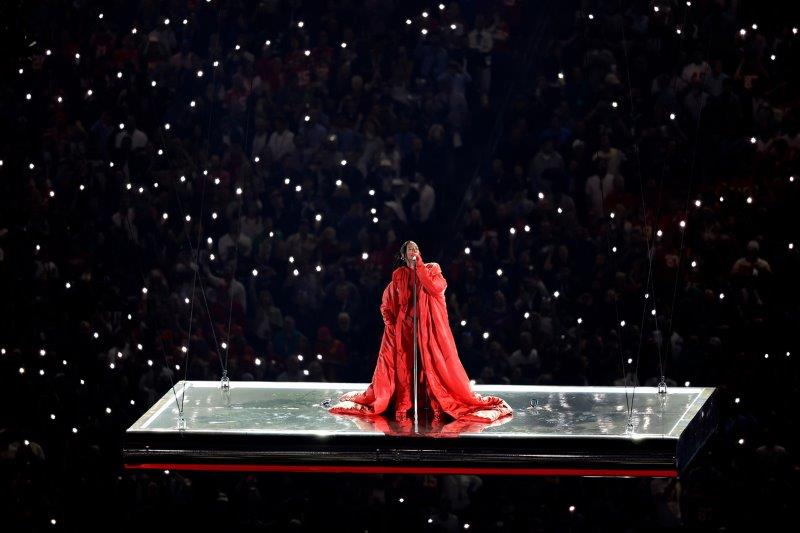 A source close to Rihanna is shutting down online rumors that she singer has come to a new agreement with Live Nation. The original report came from the Daily Mirror, noting Rihanna was going to tour in 2024 and 2025 in a nearly $40 million deal with Live Nation.
According to Billboard, the insider stated, "no tour has been confirmed for Rihanna" and there are no touring plans on the books for the singer in 2024. In addition, there are no venue holds for a potential Rihanna tour.
Another rumor running rampant with Rihanna is a potential engagement to A$AP Rocky.
Rihanna and A$AP Rocky hit the streets to celebrate the fashion killa's birthday. What caught the eyes of many was a flashy ring on her hand, which has brought up questions of a possible engagement.
Rihanna popped out in a denim look with a tied white button-up, but on her ring finger was a ring, which Billboard describes as a "humongous" and "jewel-encruasted."
Rihanna nor A$AP have addressed the ring, leaving speculation to run rampant as they have not issued a statement.
Rihanna Flashes Giant Ring While Celebrating A$AP Rocky's Birthday in NYC https://t.co/jDAauGxL1s

— billboard (@billboard) October 9, 2023
A$AP Rocky celebrated his birthday on Tuesday (Oct. 3) and went with his bae and the mother of his children, Rihanna, on a trip to Carbone. Leaving the kids at home, Rihanna stunned in all black and flexing in some heeled leggings. Rocky left in a blazer with a shirt and tie nestled under a grey sweater.
Rihanna and A$AP Rocky last night! pic.twitter.com/KVVMq4oWiX

— Fenty Cop (@FentyCop) October 4, 2023
A$AP Rocky and Rihanna seen out celebrating his 35th birthday last night 🎉

(Via @HollywoodFix) pic.twitter.com/lCkTnxKic2

— Daily Loud (@DailyLoud) October 4, 2023