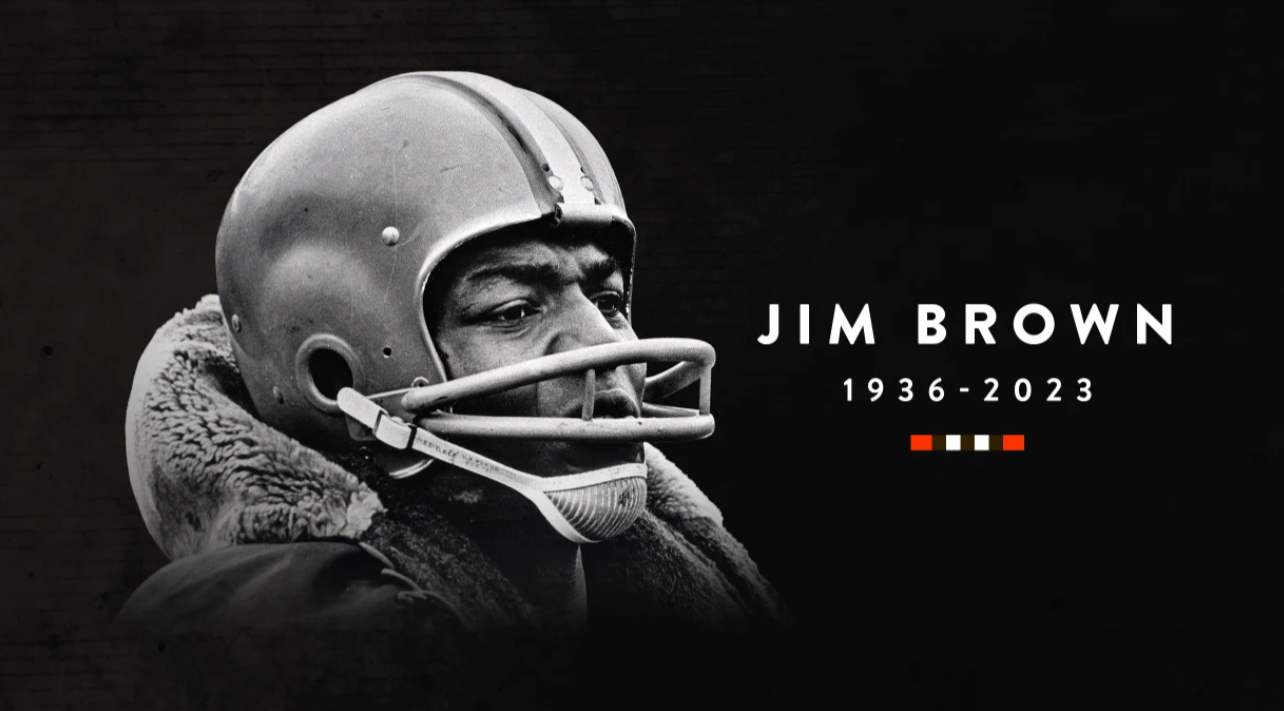 Football legend Jim Brown has died at age 87. His wife, Monique, shared the news on Instagram, stating the Hall of Fame running back, civil rights activist, and actor "passed peacefully" in his Los Angeles home on Thursday night.
"It is with profound sadness that I announce the passing of my husband, Jim Brown. He passed peacefully last night at our LA home. To the world he was an activist, actor, and football star. To our family, he was a loving and wonderful husband, father, and grandfather. Our hearts are broken…"

– Jim Brown
"On behalf of the entire NFL family, we extend our condolences to Monique and their family," NFL Commissioner Roger Goodell said in a statement on Friday. "Jim Brown was a gifted athlete — one of the most dominant players to ever step on any athletic field — but also a cultural figure who helped promote change.
"During his nine-year NFL career, which coincided with the civil rights movement here at home, he became a forerunner and role model for athletes being involved in social initiatives outside their sport. He inspired fellow athletes to make a difference, especially in the communities in which they lived."
Jim Brown played for the Cleveland Browns, leading the franchise to their last championship in 1964. The Browns current owners remembered the franchise star admirably.
"Jim Brown is a true icon of not just the Cleveland Browns but the entire NFL," Browns owners Jimmy and Dee Haslam said in a statement on Friday. "He was certainly the greatest to ever put on a Browns uniform and arguably one of the greatest players in NFL history. Jim was one of the reasons the Browns have such a tremendous fan base today. So many people grew up watching him just dominate every time he stepped onto the football field but his countless accolades on the field only tell a small part of his story."
You can learn more and see tributes to Jim Brown here.