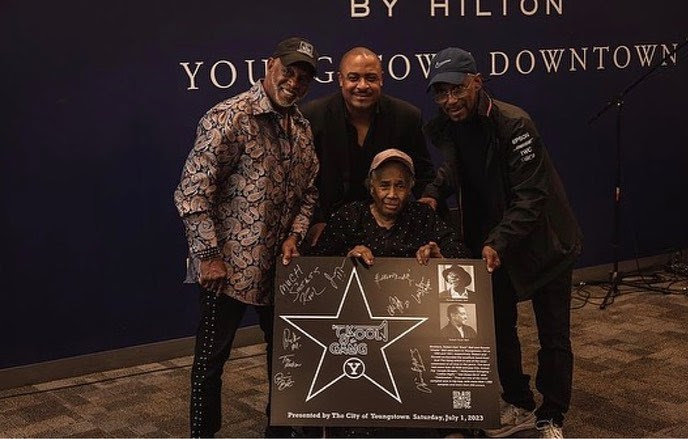 A momentous celebration unfolded on Saturday, July 1st, 2023, as the Grammy-winning legends, Kool & the Gang, were honored with unveiling their star on the Youngstown Walk of Fame. The event marked a joyous occasion, paying tribute to the funk pioneers.
Native to Youngstown, band co-founder Robert "Kool" Bell and his late brother Ronald Khalis Bayyan Bell established their musical journey in their hometown before achieving global success.
Attending the star unveiling were Robert "Kool" Bell, alongside current members of Kool & the Gang, cherished family members, and the heartfelt presence of their mother. The honor acknowledged their exceptional contributions to the music industry.
 "We got our first star here, and we're hoping the Rock and Roll Hall of Fame is next," Bell shared in an interview with WFMJ-TV. "It's just good to be back. It's just good to see so many people and see family here. I have so many memories here."
Following the event, Kool & The Gang delivered a homecoming concert in Youngstown. "It was definitely a party that night," said Bell. "We played all our hits for our hometown friends!"
Kool & the Gang is set to drop their new album, People Want To Have Fun, on July 14.