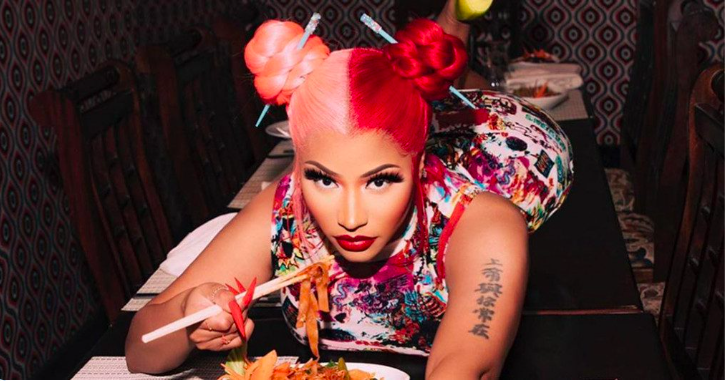 Nicki Minaj believes that female rappers are being paid by labels and management companies to diss her for clout.
While speaking with Rah Ali during a Stationhead listening event for her single "Red Ruby Da Sleeze," Nicki voiced her thoughts on the state of hip-hop and the "microwaveability" of today's artists.
"As you rap and you write, you get better. And you get better every day," said Nicki. "But I think the thing is now, because of the…microwaveability of TikTok artists getting deals and Instagram people getting likes or Twitter people…girls' labels and management companies paying for viral tweets and paying for Nicki diss tweets and all that."
Nicki, who is launching her own label, believes that the art of lyricism is lost and that it's unfair to compare her to others who don't write their own rhymes.
"It's kind of like, if I don't remind them that we're actually here to rap, who will?" she continued. "And then, on top of that, don't ever put me in the same muthafu**in' sentence. Don't use my name for any examples. You have to write your verses, period. And I say that with love because I think that now maybe people are feeling pressure of having to, I don't know, do things so fast."
It's unclear if Nicki was referring to anyone in particular. She and Latto got into a heated exchange on Twitter last year following the Grammys' controversial decision to remove "Super Freaky Girl" from the rap category.
"'Red Ruby,' I dropped it as a itty-bitty just something," she said. "'Cause I know it's gon' go off on tour, it's gon' go off on y'all. It's just rapping. But the album, obviously, I have to drop my official single for the album. 'Red Ruby's' not the official single for the album."