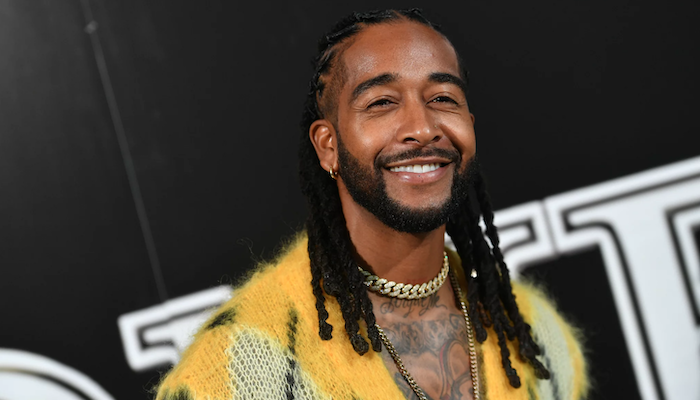 There's catfishing….and then there's celebrity catfishing. A woman named Rachel apparently wrote to Dr. Phil, begging her to intervene in a situation with her friend Simone, who apparently believed that she was engaged to hip-hop artist Omarion.
Rachel first provided Dr. Phil with some background information about the situation. She said that Simone believed that she was talking to Omarion and that he had stated that he wanted to marry her and was planning to come visit her. However, after talking for two years, he had not come to see Simone, nor had he flown her to see him. Simone, had, however, given someone that she believed to be Omarion upwards of $3,500. She also stated that Simone had never video chatted with the "Post to Be" singer.
Dr. Phil then interviewed Simone, who said that she was in contact with Omarion's "manager," who had asked her for money. However, Dr. Phil brought out Omarion's real manager, Michelle Le Fleur, who stated that Omarion did not know Simone, had certainly never asked her for money, and was definitively not in a relationship with her.
Omarion then shared a video from Omarion who addressed the issue, saying that "it's crazy how far these people will go to manipulate my fans to think that they are actually speaking with me- from sending fake drivers licenses and passports, even Facetiming them, but claiming there was a bad connection."
He then spoke directly to Simone, saying "I'm sorry Simone, I haven't been speaking with you online and we are not in a relationship. You have not sent me any money. I want everyone to be aware that if someone is online claiming to be me and asking for money, that you are not speaking with me, I would not do that. All of my pages are marked with a blue check."
He encouraged his fans to be careful and mindful about who they are speaking to online.
Dr. Phil pointed out that celebrities being impersonated is very common, with many unwitting victims believing that they are in a relationship with a celebrity, sharing stories of other fans who had believed they were in relationships with celebrities such as Post Malone, Tyler Perry, and Vin Diesel.