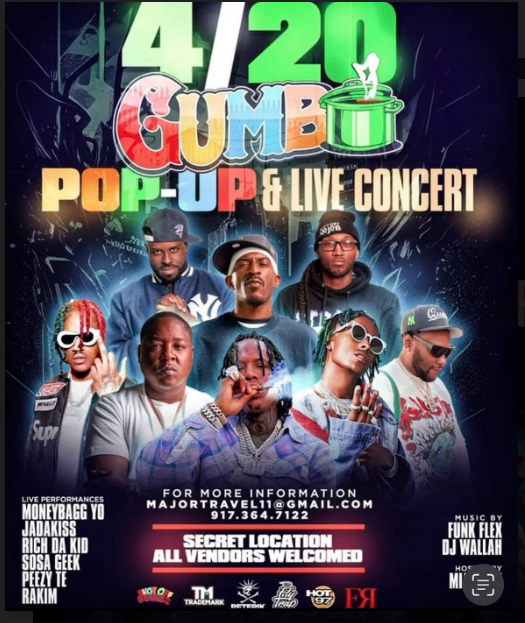 Gumbo Brands, has become the largest black-owned international cannabis company in the world, has announced their "420 Gumbo Festival", with Rich the Kid, Moneybagg Yo and D-Block's Jadakiss as the festival's headliner.
Other special guests include Rakim and D-Block members Styles P and Sheek Louch, with Hot97's Funk Flex and Sheek Louch on the 1s and 2s during this exclusive 420 celebration.
Dozens of vendors will be in the building to serve up the attendees favorite flower as Gumbo founders Karim Butler and Alexis Major-Allison promise to give the people the most memorable 420 experience in the history of the brand.
The CEOs of Gumbo Brands also have announced partnerships with Hot97 as Gumbo Studio comes to Hot97 every Monday night at Midnight.