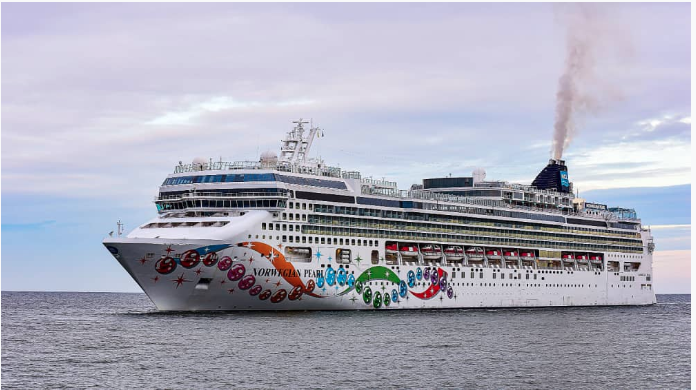 Rock The Bells, the global platform dedicated to elevating Hip-Hop culture from its roots to the modern day, in partnership with Sixthman, the leader in festivals and music cruises for more than two decades, presents Rock-N-Out on the "Rock The Bells Cruise: A Hip-Hop Experience" starring Nick Cannon with Hitman Holla, Emmanuel Hudson, Justina Valentine and Radio Big Mack. The unforgettable and hilarious show will include music, stand-up comedy and improvised games that feature special surprise guest appearances from the Hip-Hop icons and legends on the cruise lineup.
This is just the latest announcement from the Rock The Bells Cruise, in partnership with Sixthman, the leader in festivals and music cruises for more than two decades, which sold out in less than a week.The cruise is the first of its kind, offering an all-inclusive immersive 5-day Hip-Hop experience aboard the Norwegian Pearl. The cruise will set sail from Miami to Bahamas on November 13 – November 17, 2023. Hip-Hop will be taking over every corner of the ship with themed parties, MC & DJ battles, rap karaoke, interactive graffiti, live podcasts, open mic nights, movie screenings, masterclasses, art galleries, custom grillz, Hip-Hop dance classes, basketball and much more.
Attendees will be able to enjoy unforgettable performances and unique intimate experiences from Rick Ross, Lil Jon, Big Boi, DJ Jazzy Jeff, MC Lyte, Ghostface Killah, Trina & Trick Daddy, Just Blaze, Big Daddy Kane, Too Short, Slick Rick, DJ Spinderella, Mannie Fresh, Pete Rock, DJ Quik, Rah Digga, EPMD, Bun B, Bahamadia, Grandmaster Caz, DJ Scratch, The Finisher Mister Cee, DJ EPPS, DJ Nina 9, Grandmaster Dee, Technician The DJ and DJ Critical Hype.
"The fact that the cruise sold out so quickly shows their continues to be an appetite to celebrating and honoring the culture of Hip-Hop," said Rock The Bell's President James Cuthbert. "We knew we had to go all out for the first cruise of this caliber by adding the Wild N Out crew who has been apart of the culture for decades providing Hip-Hop artists with a platform. We're excited for what they will bring to the fans onboard."
Rock The Bells proudly serves Hip-Hop's legends and champions the culture by providing opportunities to spotlight its icons through content, commerce, and experiences. This partnership is the first time Sixthman has produced a classic Hip-Hop cruise.