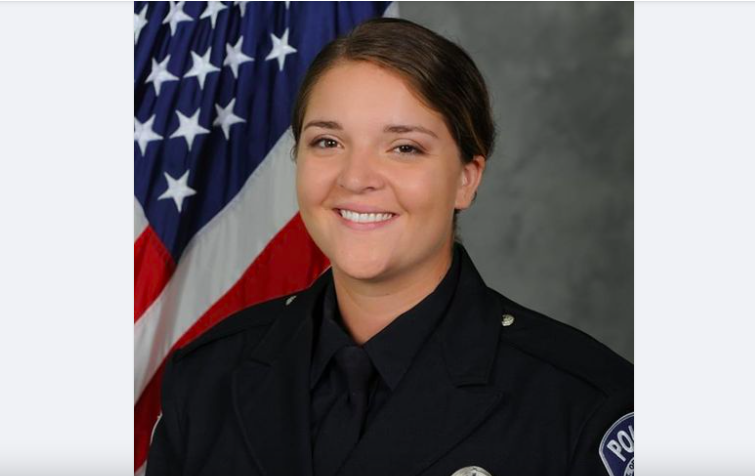 North Myrtle Beach Police Officer Kayla Wallace is being acknowledged for rescuing a woman from a shooting suspect during a routine traffic stop.
On May 28, Officer Wallace was on patrol in North Myrtle Beach when she witnessed a white Jeep running a red light at an intersection. Recognizing the violation, she promptly pulled over the vehicle to address the traffic infraction. However, as she approached the car, Officer Wallace noticed the male passenger was distressed, raising her suspicions, while the female driver silently and repeatedly mouthed the words "Help me."
According to the Myrtle Beach Police Department, Officer Wallace observed the driver's message and removed the passenger from the vehicle, placing him in the back seat of her patrol car.
Wallace then went back to the suspect's vehicle and spoke to the female driver, who frantically advised that the passenger had just shot someone.
While waiting for backup to arrive, Officer Wallace engaged the occupants of the vehicle in conversation, attempting to gather more information discreetly. This approach was critical in maintaining a calm environment, minimizing the risk of escalating the situation or endangering the woman further.
"Due to Officer Wallace proactively patrolling the streets of North Myrtle Beach, even to the last 30 minutes of her shift, a suspect in a shooting was arrested and an unlawfully carried pistol was recovered underneath the suspect's seat," Myrtle Beach Police posted in a tribute to Wallace on Facebook.
The courage displayed by the woman, silently mouthing for help in such a dire situation, allowed law enforcement to intervene promptly, potentially preventing a tragic outcome.
According to a report from USA TODAY, 29-year-old Collins Bates has been arrested and is currently detained. He is facing multiple charges, including attempted murder, kidnapping, and possession of a weapon during a violent crime. These charges are in connection with a shooting incident.