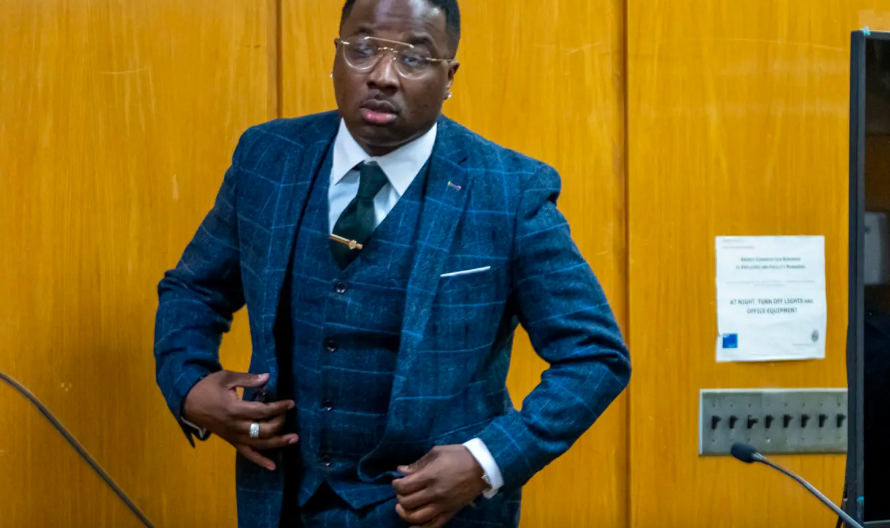 Rapper Troy Ave took the stand at Taxstone's murder trial to testify about the events that caused a fatal shootout at a 2016 concert at Irving Plaza in New York City.
According to the New York Post, Troy Ave finally had his day in court on Monday (March 13), testifying that he shot simply out of fight or flight response after Taxstone allegedly shot at him first.
He said there were about 100 people in the greenroom when he heard Tax yell, "What's popping?" in what he perceived to be a "threatening" way.
"Banga turns around to me and says, 'I'm gonna rock him,' which means, 'I'm gonna hit him,'" he testified. "And then I wink at him — I tell him, 'Do your thing.'"
He alleges that's when Tax reached for his gun and the melee began.
Detailing the gripping situation, he said, "When the shot goes off I see the light from the spark and I hear the shot. This is all happening fast. I get up and start fighting Taxstone, trying to take him, grab the gun, and another shot goes off. I put my leg up to kind of block the shot from hitting me in the face or chest."
According to Troy, that's when Tax shot him in both legs.
"If it's fight or flight I'm always going to fight because at that point you could die," Ave reportedly told the Manhattan Supreme Court. "I'd rather die fighting. People die from leg shots. I'd rather die fighting than laying on the ground."
Troy Ave said he was then able to wrestle the gun out of Tax's hands – but it then misfired and that's when he noticed his bodyguard laying face down on the ground.
Ronald "Banga" McPhatter was pronounced dead in the aftermath. Two bystanders were also wounded.
Troy Ave was initially charged with attempted murder and gun possession for his role in the incident. While the Brooklyn-bred rapper was put behind bars at first, his legal team negotiated a one-year sentence — instead of the 15 years he could have faced — in exchange for his testimony at Tax's trial.
Taxstone (real name Darryl Campbell) and Troy Ave had a history of beef that came to a head over when they ran into each other backstage at T.I.'s show. Troy— who said he wasn't supposed to be there —was set to be an opening act. Tax was charged in January 2017 after police said they found his DNA on the gun used in the shooting.
He faces murder, attempted murder, assault and weapons possession charges.