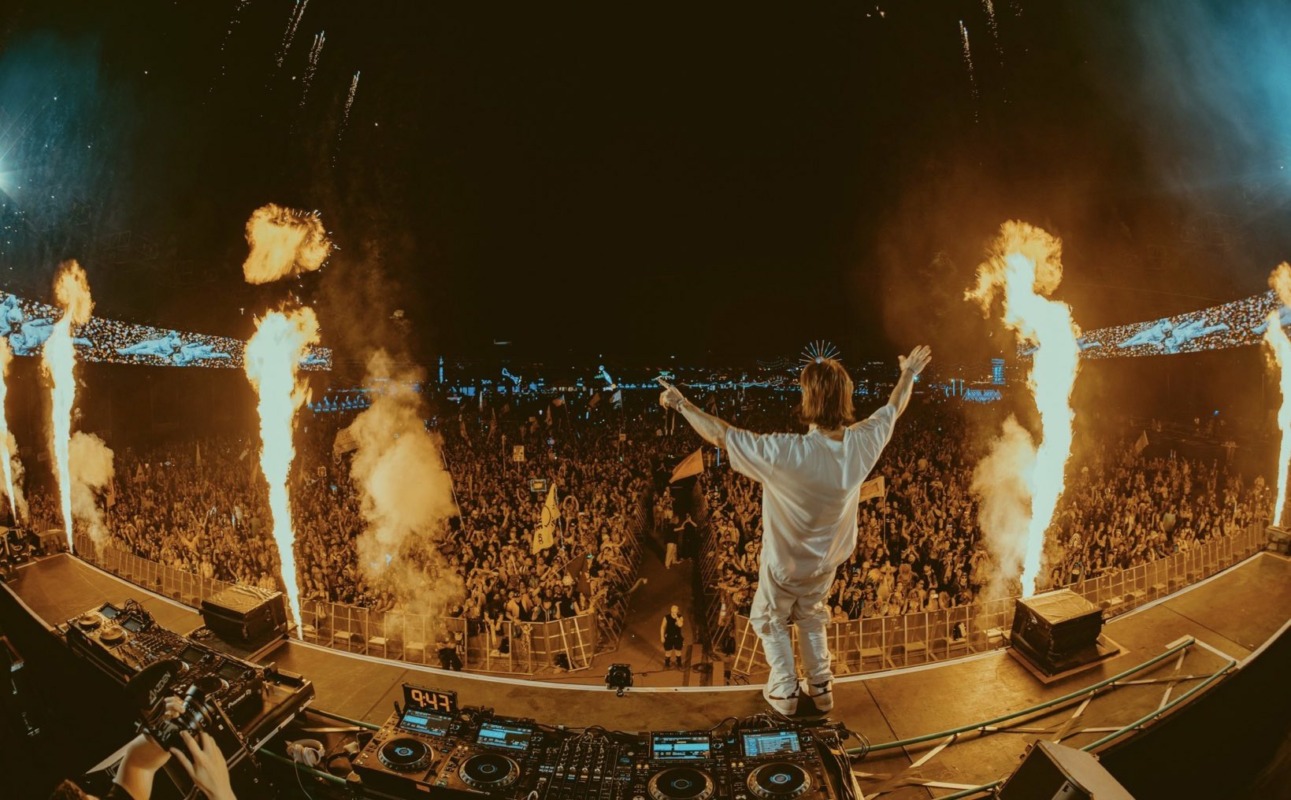 One of the most versatile talents in dance music is back again. Just a couple of weeks after properly giving ÆON:MODE—his drum 'n' bass alter-ego—its own separate identity outside of the Blanke project with its debut release alongside Metrik, Blanke is now setting up his first non-ÆON:MODE EP since Land Of the Wayfarer landed on Ophelia Records back in early 2022. And that comes in the form of "Crashing Hard" with the help of Casey Cook, which arrives as the opening piece to Blanke's Emergence EP that's due out on Monstercat at some point in the new year.
"Crashing Hard" builds on Blanke's Monstercat release residency in 2023—following "Used To Loving You" and "Talk To You" from earlier in year—and sees him lower the tempo from drum 'n' bass back to melodic bass. Blanke explained that both he and Casey Cook knew that a proper producer-singer-songwriter matchup had been long overdue after working on "similar projects and songs before but never one directly with each other."
And Blanke's first look at Emergence is another open-and-shut case of his extensive production depth, being able to effortlessly dial up a melodic bass gem behind Cook's raw, emotional lyricism—co-written by Luma—that were inspired by contrasting real-life experiences that she had back in 2021. And as we now wait more details on the Emergence tracklist and due date, Blanke has formally announced a North American run for his EP in the new year that will feature new music, new visuals, and new production.
Featured image: Tessa Paisan