Stationed near the tropical rain forest of Tamarindo, Costa Rica, Ocaso Underground Music Festival's fifth anniversary will take root from January 6 – 11. Lauded as one of the most affordable festivals, the six-day excursion will start at $109 for Latin American residents and $139 for international attendees. The festival does not offer VIP nor bottle service options, in a nod to its mission of unification. Says the Ocaso team,
"Ocaso does not support or believe in exclusion of any type. This is not what we believe the underground is about and it does not respect the roots of this movement. Ocaso does not have a VIP area, does not have a VIP pass, does not have bottle service or anything that is not to be enjoyed by every single attendee. We believe we are all the same and no walls should be placed between us"
Equipped with some of the best sunrise and sunset DJ sets the festival circuit will see next season, the "leave no trace" event narrows its vision to intimate experiences spread across a jungle amphitheater and a tropical beach. The 2022 lineup boasts house and techno's most essential purveyors, including Hot Since 82, Seth Troxler, and Doc Martin, not to mention emerging artists rapidly climbing the ranks such as Lauren Lane, Magit Cacoon, and one of Dancing Astronaut's Artists To Watch in 2021, Qrion. Stay tuned for more information as phase two of the festival rolls out in the coming months.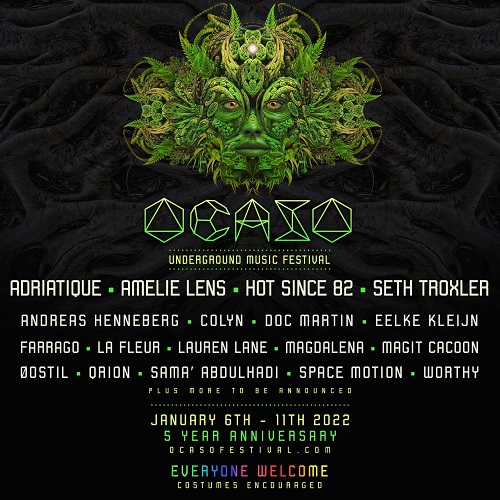 Featured image: Ocaso/Instagram