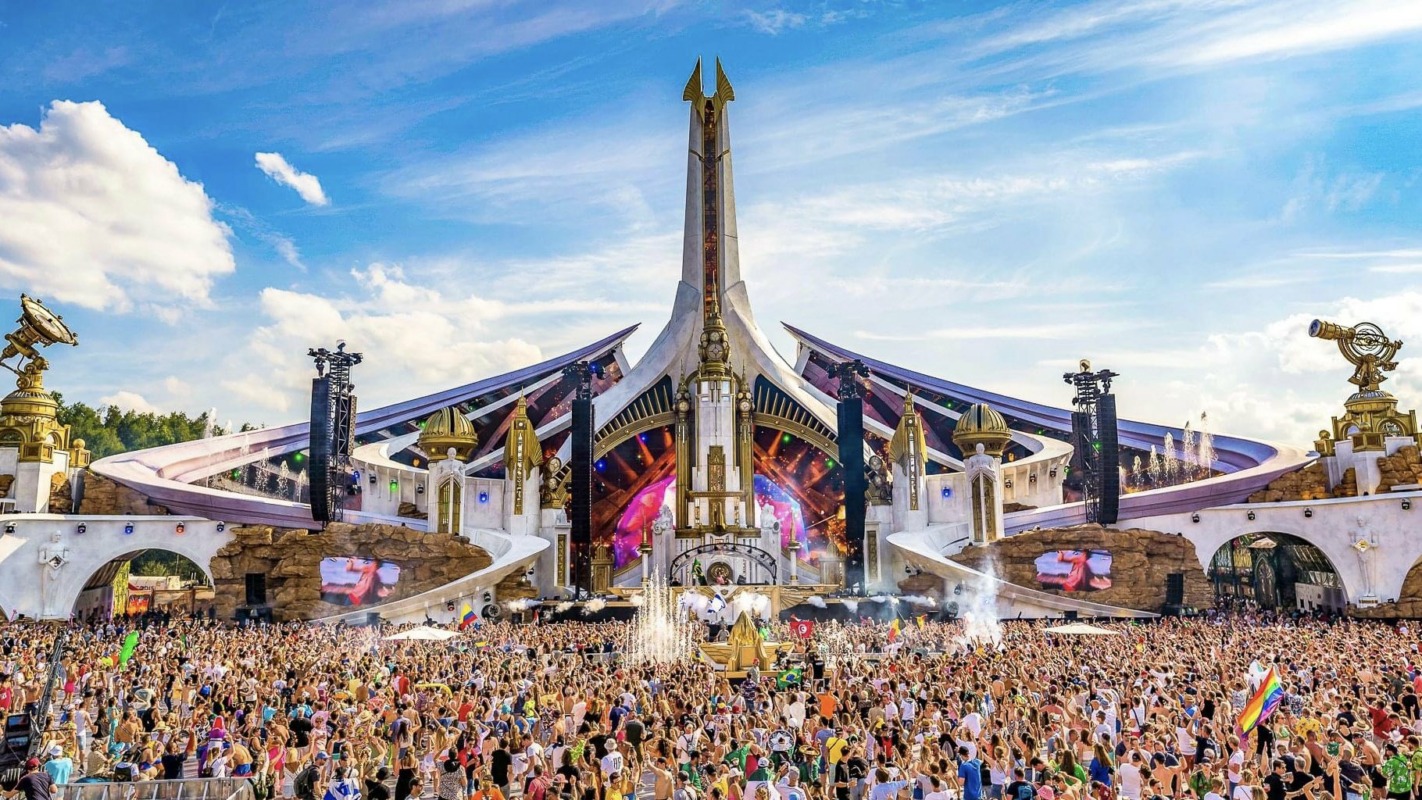 Words by Ross Goldenberg and Alex Lambeau.
The past 12 months have felt more like 12 minutes considering it's about to be that time of year when the dance music world turns its full attention to Belgium. 2022 was a true anomaly for Tomorrowland, with it expanding across nearly all of July for the first and last time in the festival's storied history. But Tomorrowland sizes back down to its traditional two weekends in 2023, with an undeniably loaded schedule of more than 800 acts that are spread across July 21 – 23 and July 28 – 30.
It's safe to say that there's more than a few options to pick from when attending Tomorrowland. And while we still attempt to fully narrow down that number to the acts we're planning to see across Tomorrowland weekend one and weekend two, we wanted to take a moment to just highlight a handful of those names that those fortunate enough to be in Boom—as well as any sets shown to those watching the mainstage and Freedom stage streams from home—should consider a can't-miss performance when mapping out their schedule. And those artists include—in order of timing—Dancing Astronaut Artists to Watch in 2023 Kevin de Vries and Sentinel, as well as Adriatique, Dixon, &Me, Matisse & Sadko, Sebastian Ingrosso back-to-back Steve Angello, AN21, and Third Party. (All times listed in GMT+2).
---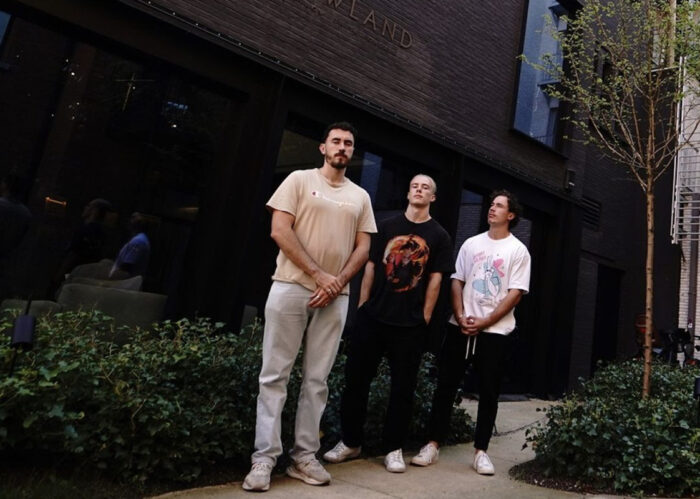 When: 2:00-3:00PM on Saturday, July 22 (Weekend 1)
Where: The Library
The Aussie brothers are headed to Boom for the first time ever. Sentinel explained in a recent Instagram post that after working with Alesso on one of Dancing Astronaut's top tracks of 2022, Tomorrowland had reached out to them. And with their currently unnamed debut EP scheduled to land on Tomorrowland Music sometime in the near future as well as an appearance with Martin Garrix and Bonn on the joint EP between STMPD RCRDS and Tomorrowland's label, it was only fitting that Sentinel became a part of the labels' stage lineup during weekend one. Sentinel teased that they'll be bringing a batch of IDs along with them to Belgium and will be presenting their "new live show" for the first time ever, making the Dancing Astronaut Artist to Watch in 2023 a must-see act on anyone's schedule during weekend one.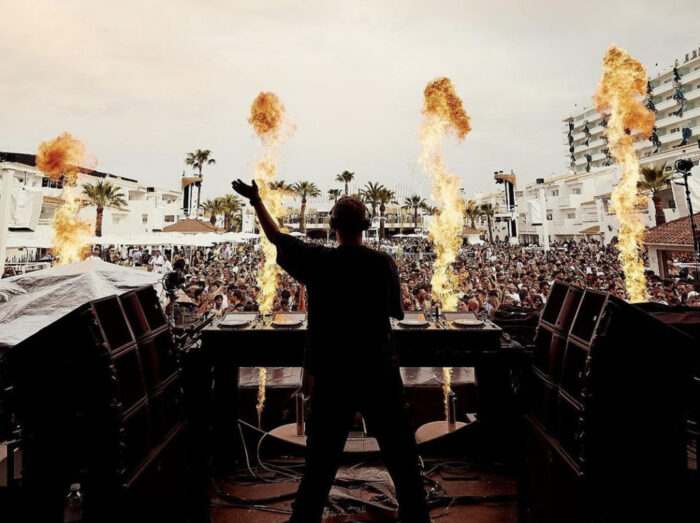 When: 4:30-6:00PM on Saturday, July 22 (Weekend 1)
Where: Freedom
With an early afternoon slot at the Afterlife hosted Freedom Stage, Kevin de Vries will likely draw one of the largest crowds outside of the mainstage. Named a Dancing Astronaut Artist to Watch in 2023, Kevin de Vries is currently one of the most sought-out artists in all of dance music. Perfectly setting up for Tomorrowland with "Metro" with Mau P, de Vries has cemented his mark on Dancing Astronaut's reigning Label of the Year. Although the Afterlife veteran has his first official release dating back to 2015, de Vries saw a recent rise to the top of the melodic-techno scene following one of the hottest records of 2022. And ever since "Dance With Me," de Vries has seen popular releases on Drumcode, Tomorrowland Music, Ipso, and—of course—Afterlife, making for plenty of must-hear releases in Boom.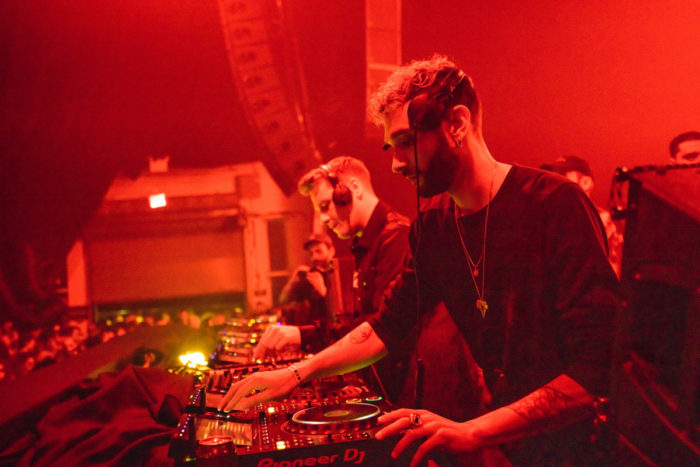 When: 9:00-10:30PM on Saturday, July 22 (Weekend 1)
Where: Freedom
Adriatique is another must-see name during Tomorrowland weekend one, sticking with the theme of acts at the Afterlife-hosted Freedom Stage. Hailing from Zürich, the duo will offer a break in between Anyma and Tale of Us' closing performance, bringing an atmospheric touch of deep house and melodic techno to Boom. And their recent run of remixes for Elderbrook's "I Need You," Swedish House Mafia's "Moth To A Flame," and RÜFÜS DU SOL's "On My Knees" highlights Adriatique's exquisite artistic vision. After being a highly talked about set following last year's Tomorrowland, Adriatique will once again be a can't-miss hour and a half for those fond of melodic music. With a heavy focus on the intricate melodies and progressive touches, Adriatique are the perfect precursor to Tale of Us' breathtaking audio-visual experience.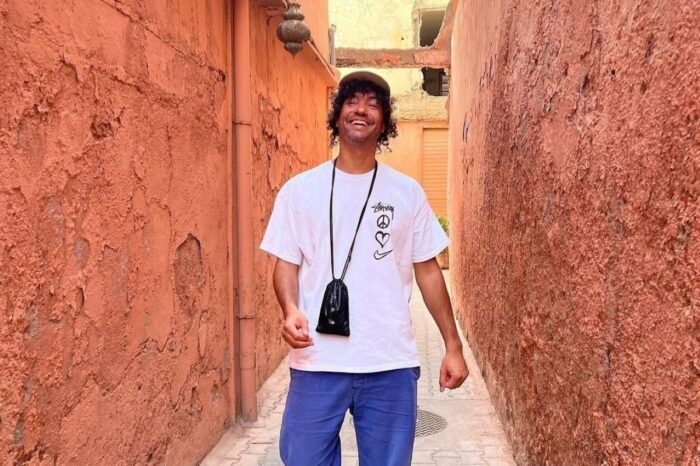 When: 11:00PM-1:00AM on Saturday, July 22 (Weekend 1)
Where: Core
Tasked with the closing duties at the Core Stage, &ME is set to captivate the crowd with his groovy afro-house beats. Representing one third of Keinemusik, &ME brings his catalog of elegant sounds to the jungle-inspired Core Stage. With Keinemusik's recent run of singles including "The Rapture Pt. 3" with Black Coffee, &ME will draw an excited crowd for his intoxicating and hypnotic melodies. Even without the talents of Adam Port and Rampa, &Me will engage in a two-hour set of pure bliss. In contrast to his most popular afro-house songs, his 2022 remix of Röyksopp's "Impossible" exhibits scratchy synths and highlights his ability to produce melodic house. For a magical end to night two of Tomorrowland, head over to the Core Stage for &ME.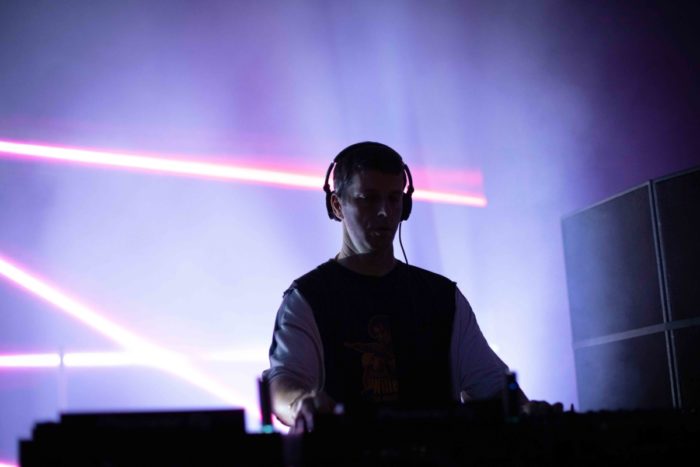 When: 8:30-10:00PM on Sunday, July 23 (Weekend 1)
Where: Atmsophere
For our next can't-miss artist, we're moving over to the breathtaking Atmosphere Tent where Dixon will be providing his unique take on deep, progressive house. It goes without saying that Dixon performances are best experienced in full to capture his musical journey. Known for his long and story-like club sets, Dixon at Tomorrowland is only a glimpse of melodic greatness. A Dixon set will include more IDs than just Dixon produced records considering his Innervisions record label,. With releases that span the last two decades, there aren't many DJs that can play to the crowd as well as Dixon does. And if one grows tired from the mainstage at the end of weekend one, Dixon provides an ideal alternative to chill out and dance with the music.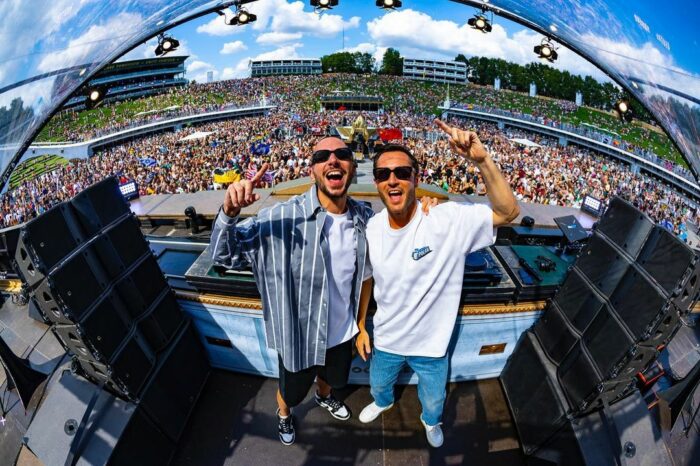 Matisse & Sadko
When: 3:30PM-4:30PM on Friday, July 28 (Weekend 2)
Where: Mainstage
Matisse & Sadko made their debut on the Tomorrowland mainstage this time last year. And in 2023, they're running it back. The Russian duo will have already had one Tomorrowland 2023 set under their belt when they return for a second weekend, with an appearance on the STMPD RCRDS x Tomorrowland Music stage during weekend one. But there's no question that they'll use the hour on the mainstage to present a hoard of IDs, exactly as they did last year. One of those IDs actually aligns with the Tomorrowland dates, with Matisse & Sadko closing out the joint EP between those forenamed labels with "Lefka," which they'll more than likely fire off during both weekends. And 60 minutes with Matisse & Sadko will be a perfect way to break in weekend two during the mid-afternoon of day one. We'll be there and anyone that's reading this that's also attending should be as well.
When: 6:00-7:00PM on Sunday, July 30 (Weekend 2)
Where: The Rose Garden
There's no shortage of progressive house royalty in Boom this year, but there's one set specifically that has our excitement levels overflowing as Tomorrowland's second weekend approach. And that's Third Party. Considering the rarity of their U.S. appearances, witnessing the duo at The Rose Garden to close out the weekend is a must for a slew of reasons. After making their mainstage debut in 2022, Third Party now returns with their pair of 2023 singles—"Thee Chords (So High)" and "Keep On Loving You"—likely to join them along with an unreleased reunion with the STMPD RCRDS boss and more new music.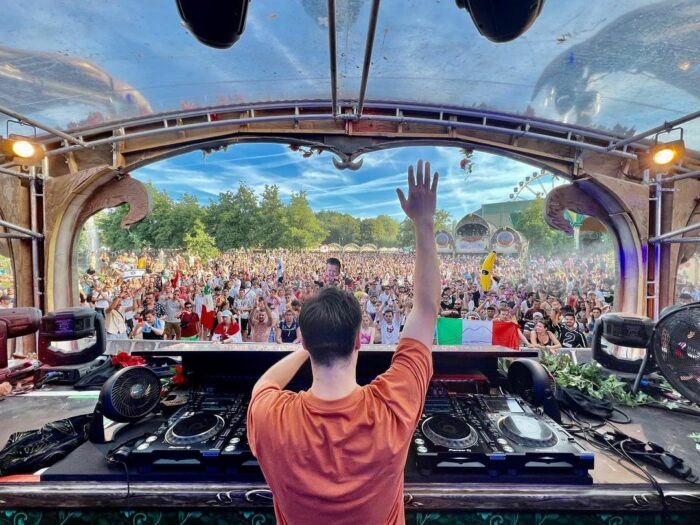 When: 5:00-6:00PM on Sunday, July 30 (Weekend 2)
Where: The Rose Garden
"Always an honor to be back at Tomorrowland this summer." For AN21, that honor continues for a second straight year, confirming that Steve Angello won't be the lone member of his family in Boom this July. Almost a year ago to the day, AN21 snapped a near seven-year hiatus from music. But shortly after his return home to SIZE Records, he also made a trip over to Tomorrowland that very same month. Fast forward to 2023, AN21 is repeating that cycle, with an hour slot at The Rose Garden on the final day of the final weekend of this year's Tomorrowland edition. Having already teased involvement in SIZE's 20-year celebration in 2023—opening its 2023 calendar with "Love's Not Over"—AN21 will bring his string of singles in the past year—which also included "Alright" and "No Tomorrow"—along with fresh music, SIZE classics, and plenty more. And all of the above makes for more than enough reasoning to have him on the schedule for those in attendance during weekend two.
f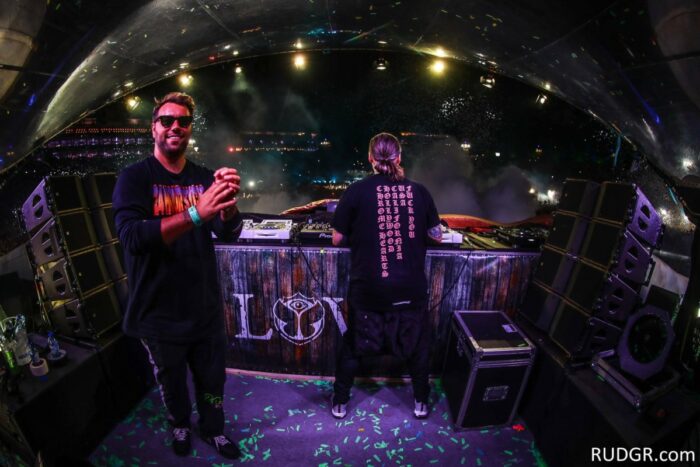 Sebastian Ingrosso B2B Steve Angello
When: 9:45PM-10:45AM on Friday, July 28 (Weekend 2)
Where: Mainstage
It—of course—couldn't be a list of Dancing Astronaut's can't-miss sets at Tomorrowland 2023 without what may be the hour we're most excited for. Two-thirds of our favorite Swedish trio are finally coming back to Tomorrowland for the first time since 2018. And those names are Sebastian Ingrosso and Steve Angello. With Swedish House Mafia currently gearing up for what may be a larger project—including the incoming release of "Ray Of Solar"—Ingrosso and Angello are going straight from the trio's Ushuaïa stop the weekend before to Boom. But it's not the first time they've appeared sans Axwell on the Tomorrowland stage, with the two making a brief back-to-back appearance during the latter's 2018 mainstage set. And on top of "U Ok?" with PARISI and the trio's new single, the Swedish House Mafia counterparts will more than likely bring a range of timeless classic and also hopefully new music with them on the first evening of weekend two.
Featured image: Alive Coverage