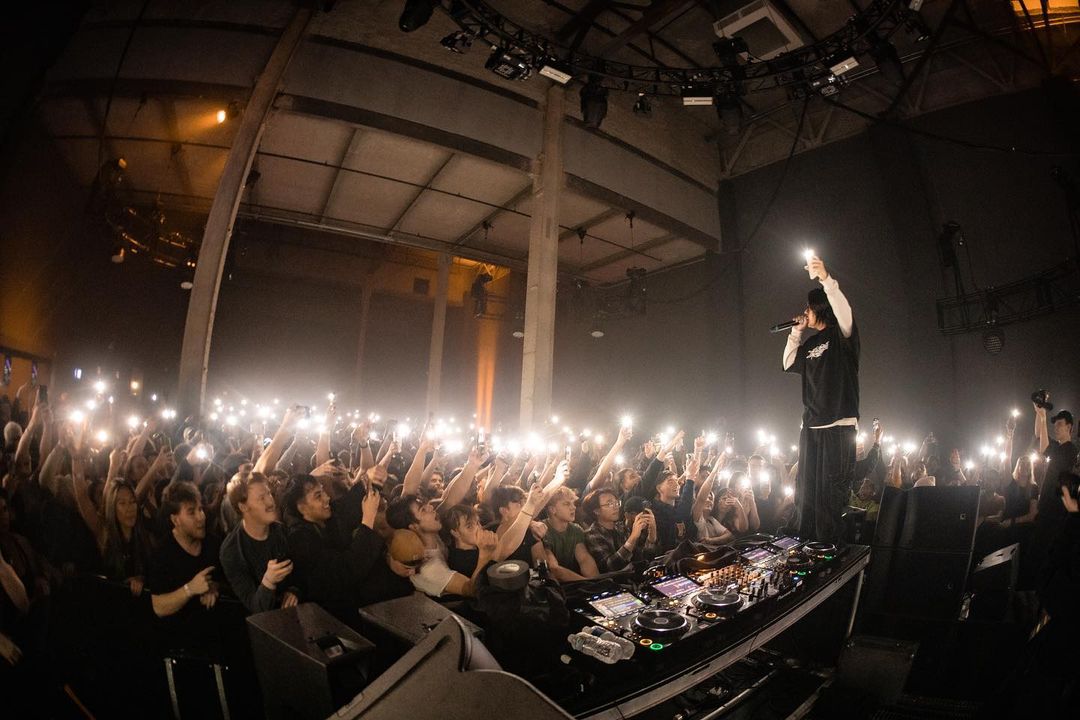 Knock2 has continued to prove time and time again exactly why he he co-earned Dancing Astronaut's 2022 Breakout Artist of the Year title. Fresh off the completion of his debut headline ROOM202 tour, the San Diego Waterboys member decided that the wait had been long enough, finally surrendering his remix of Fred again.., Swedish House Mafia, and Future's "Turn On The Lights again.." What started as a live-only remix went on to explode across every social media channel and now lands itself a free release on SoundCloud, with Knock2 giving the original a bass-house touch that only one of the best in the dance music business can lend.
The arrival of Knock2's long-awaited, electric reimagining of one of Dancing Astronaut's Top Tracks of 2022 comes alongside his first-ever interview. In an exclusive with SoundCloud, he sheds light on a number of topics including his sophomore EP ROOM202 and its subsequent headline run. Knock2 explained the original "was so infectious" and that he "wanted to put his own little twist on it" for the tour, adding that Swedish House Mafia were one of his earliest is influences. He simply put it that "Turn On the Lights again.." is "crazy," and his remix certainly does its justice, and then some.
Knock2's remix of "Turn On The Lights again.." marks his third release of the year and follows his official remix for Dillon Francis' "Goodies" as well as his aforementioned sophomore EP. The six-track EP was a sonic triumph for the former Dancing Astronaut Artist to Watch, including fan-favorite cuts like "gettin' hott" and "Make U SWEAT!," becoming the soundtrack to his debut headline tour of the same name. In the interview, he says that with ROOM202 he "wanted to showcase why I fell in love with dance music in the first place." "[He] wanted to take all of my influences and everything [he knew] about dance music and give it [his] flavor, [his] swag" he elaborated. And his unique flavor is heard loud and clear across his entire discography, with his his "Turn On The Lights again.." remix being no different.
.@Knock2Music's absolutely electric "Turn On The Lights again.." remix is finally coming Friday via SoundCloud 💡

(🎥: @tylor_vi) pic.twitter.com/1vDHVaVV5m

— Dancing Astronaut (@dancingastro) April 12, 2023
Featured image: Nancy Danh Huynh