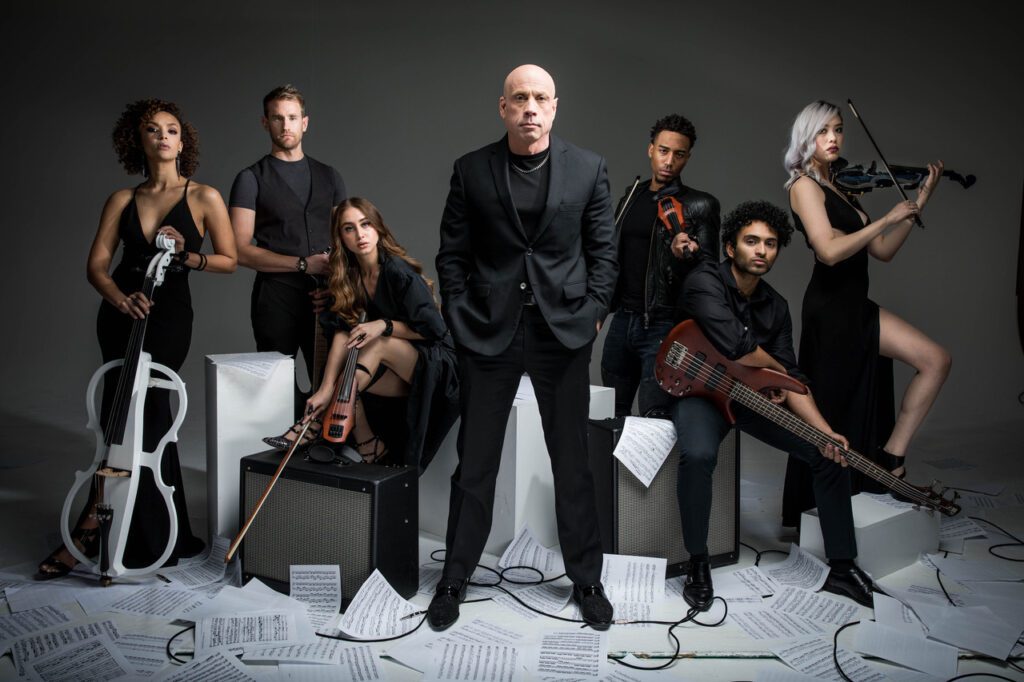 This is not like any other instrument-only album you have ever come across. If you have never dabbled into the world of instruments alone, then it is time to do so with Kitt Wakeley's new album Symphony Of Sinners And Saints.
Producer and composer Kitt Wakeley unveiled a captivating collection of tracks on his new album recorded at Abbey Road studios. The project portrays undeniable orchestral rock feels, as Kitt takes you on a wild adventure. The album also features famous names such as guitarists Joe Satriani and Andy Timmons, as well as several other important players.
After the 2020 pandemic that left most of us in a state of loss, Kitt decided to make use of this time to bring forth a creative mastermind.
The album's title draws attention to the two opposing worlds that are harmoniously present in his album. The collection of 10 tracks carries classical performers and hard rock/metal guitarists. Wakeley set the tone by releasing two singles featuring guitar virtuoso Joe Satriani titled "Forgive Me" and "Conflicted" before the entire album.