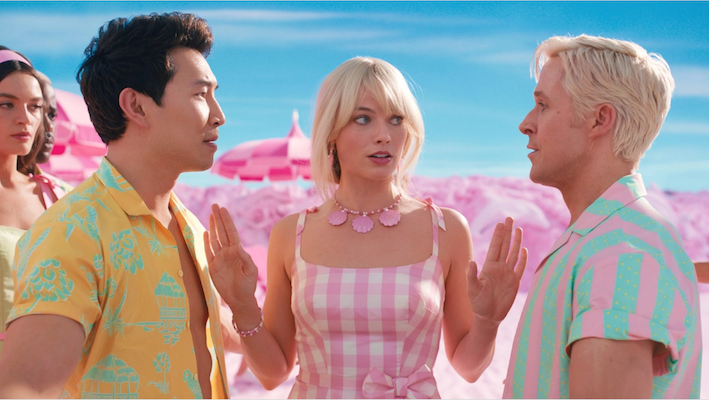 Of all the places that Barbie will partying in this summer, Kuwait will not be one of them. The country has officially banned the "Barbie" movie from playing in theaters in the country due to LGBTQ+ content, which is against the country's traditional Muslim values.
This week, the Kuwait News Agency (KUNA), published an official statement from the Undersecretary of the Ministry of Information for Press, Publishing, and Publications Affairs, which read that "(the committee) has banned the films (Barbie) and (Talk to Me) from showing," stating that the intent of the ban was to "prevent anything that offends public morals or incites violations of public order, customs and traditions, and calls for ideas alien to society."
Chairman of the Film Censorship Committee, LafiAl-Subaie, stated that the committee, before making its decision to authorize the showing of the film, "required the deletion of some obscene scenes, but if it carries ideas that encourage unacceptable behavior and a message that distorts the prevailing values of society, then a decision is taken to ban it completely," explaining that "this applies to any film that includes a different vision of values." It contradicts the vision of our society and our customs."
The ban on the film "Talk to Me" is not due to LGBTQ+ content, but due to the presence of trans nonbinary actor Zoe Terakes, who has a major role in the film.
A censored version of the film, which has grossed more than $1 billion worldwide so far, was shown in several other Middle Eastern countries including Saudi Arabia and United Arab Emirates. It is facing a possible ban in Lebanon as there has been a recent surge in anti-homosexual rhetoric amongst some of the country's politically influential groups.
In 2019, Nicki Minaj (whose song "Barbie World" appears on the "Barbie" soundtrack) pulled out of a concert in Saudi Arabia in protest of the country's anti-LGBTQ+ laws.
Islam, which prohibits homosexuality, is the official religion of Kuwait. Islam and the Islamic Sharia (Islamic law) are the main sources of the Kuwaiti Laws and Legislations. According to The Guardian, Kuwait is considered to be the most censorious film market in the Gulf, routinely banning movies featuring any references to LBGTQ+ people, including "Spider-Man: Across the Spider-Verse," "Everything Everywhere All at Once," "Lightyear," and "West Side Story."