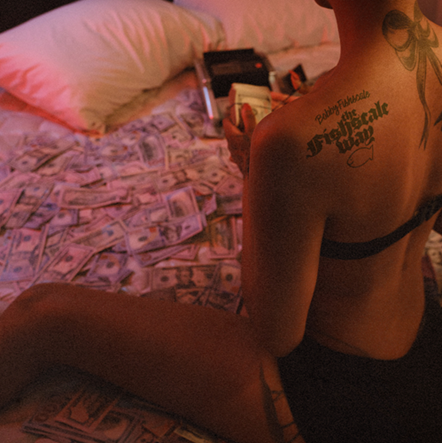 Roc Nation's Florida rapper Bobby Fishscale is making a strong comeback by releasing his highly-anticipated project, The Fishscale Way EP. This exciting EP features a series of successful singles, including "Really Eat," "Made It," "I Might," and "Local Joka," alongside collaborations with talented southern rappers Anti Da Menace, Lil Jiarmy, and Peso Peso.
With his distinct raspy flow, Bobby Fishscale stays true to his roots and fearlessly shares his authentic experiences from the streets of the South. Throughout the project, he showcases his ability to reach new heights while staying grounded in his origins, humbly boasting about the luxuries he now enjoys as a breakthrough rap artist. The EP serves as a testament to his resilience and determination, reflecting the hardships he overcame on his path to success. The Fishscale Way EP is a must-listen for fans seeking powerful lyrics and an authentic portrayal of Bobby Fishscale's journey.
"I'm excited for fans to hear this new project. The Fishscale Way brings personal lessons I've learned during my time growing up in my hood into each song." says Bobby. "Through my lyrics and the visuals, I'm not afraid of showing my fans the realities of my life – then and now."
You can hear the release below.