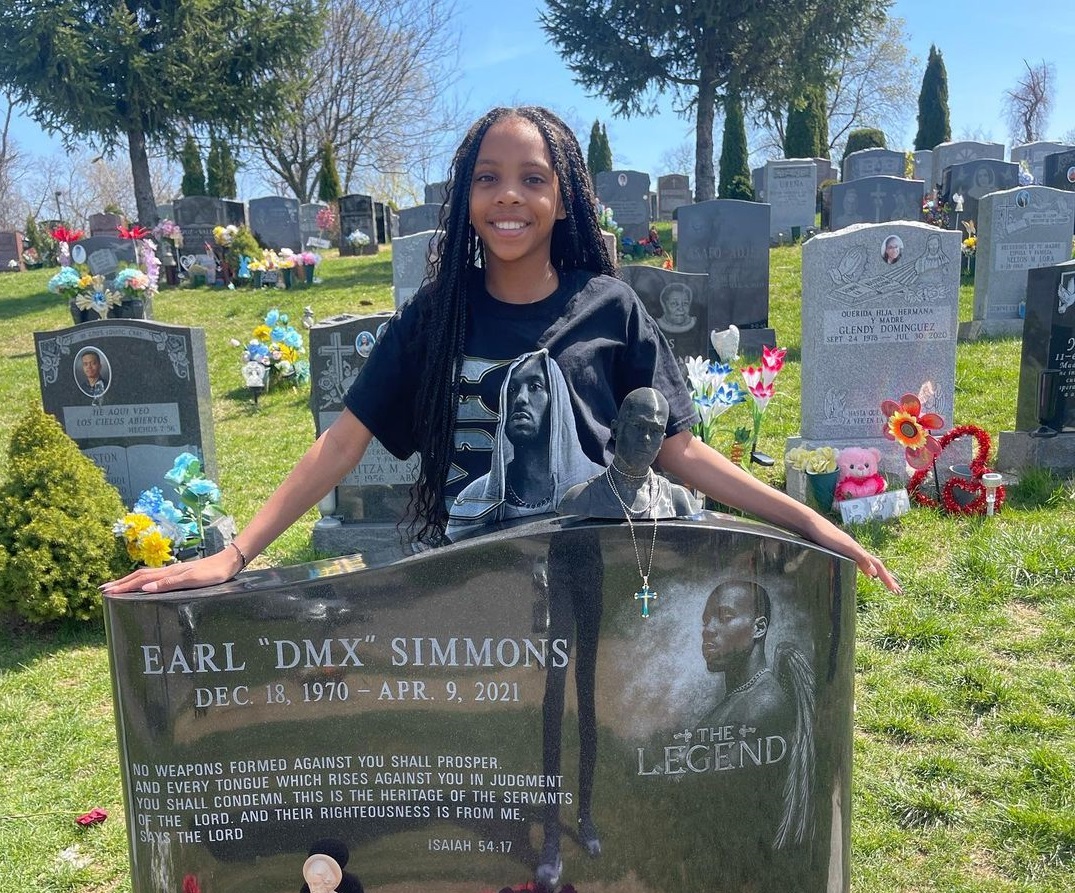 DMX's daughter Sonovah Hillman Jr. was visiting Yonkers, New York, and pulled up to the cemetery where her father rests.
"Couldn't pull up to yo city and not see you. Hey daddy," she wrote in a post on Instagram.
On April 9, 2021, DMX passed away, and his record label, Ruff Ryders, hosted a tribute to him on the second anniversary of his death.
The legendary record label hosted "NYC Ryde Out," an event for families and friends in the community to celebrate the life of DMX through music, food, and games. 
Since the Mount Vernon rapper tragically passed away, his longtime record label has kept his name alive.  His first posthumous album, Exodus, was released a month after his death.  It featured many artists he has collaborated with, such as Swizz Beatz, Jay-Z, Nas, and The LOX.  Usher, Snoop Dogg, Alicia Keys, Moneybagg Yo, Lil Wayne, and the Griselda gang also featured on the album.
Earlier this year, Wayne released his song, "Kant Nobody," featuring DMX with Swizz Beatz on production.
Brandon Simmons contributed to this story