"THERE CAN ONLY BE ONE" showcases the original photo of The Notorious B.I.G., captured and selected for publication by Barron Claiborne in 1997. Archived for 26 years, this piece is a cutout from the original contact sheet, making it the only one of its kind ever created. Released by the artist in commemoration of the 50th anniversary of Hip-Hop, it presents a rare opportunity for true fans of The Notorious B.I.G., music collectors, and art enthusiasts to acquire one of the crown jewels of Hip-Hop history.
Originally syndicated by Corbis in 1997, this medium format contact sheet is sized at 6×7 centimeters and displays the film information along its borders. It is labeled on the front and signed by the artist on the back. Notably, during the labeling process, Corbis unintentionally marked the year as 1995, which adds a unique and special element to the piece. The auction winner will receive the physical artwork and will also gain ownership of its digital counterpart on the blockchain, ensuring provenance. As an exceptional bonus, the auction includes a one-on-one video call with the artist, to learn more about the historical moment when the portrait of Christopher Wallace, just three days before his passing, was taken.
"THERE CAN ONLY BE ONE" is the masterpiece of The King of New York (KONY) Collection, along with five other selected works, which are all directly available on Barron Claiborne's own website.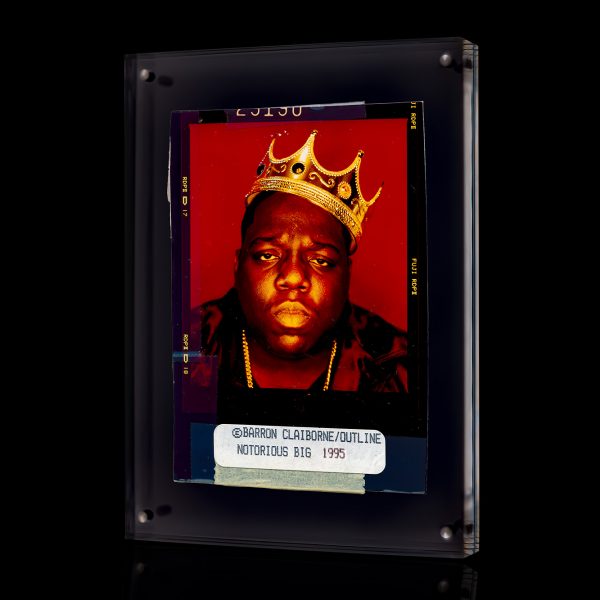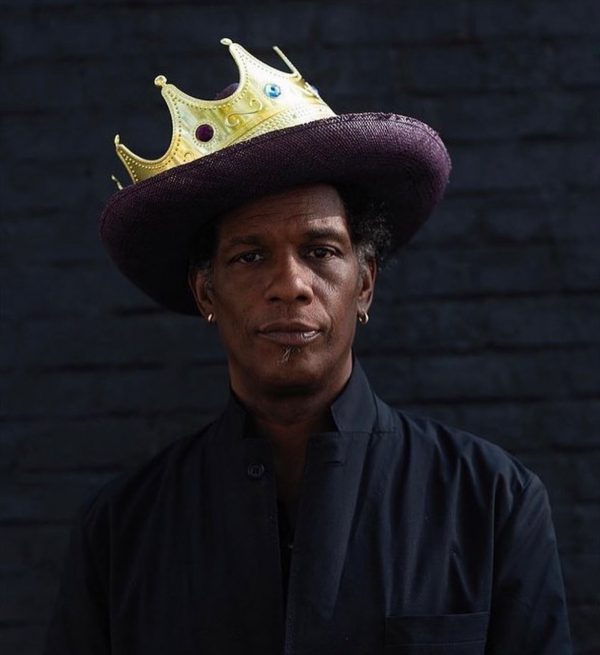 Barron Claiborne is a New York based self-taught photographer and cinematographer originally from Boston, who works primarily in 4×5 and 8×10 large format photography.
He is renowned for his distinctive style and contributions to American culture. In 1997, he made history when he created one of the most iconic images in Hip Hop – The Notorious B.I.G. as The King of New York (KONY) with a tilted crown. The use of the Crown for the photo shoot was symbolic, to portray Biggie as "a big noble King."
Barron's work has been published in numerous publications including; The New York Times Magazine, The New Yorker, Rolling Stone, Esquire, Paper and Interview magazines. He has also been featured in Encyclopedia Britannica, The Rock and Roll Hall of Fame and was twice nominated for the Alfred Eisenstaedt Award for Magazine Photography. Some of Barron's photographs are in permanent collections around the world including The Polaroid Museum Cambridge, The Brooklyn Museum and The Houston Museum of Fine Arts. He documented poverty in America for The New Yorker, traveling from Mississippi through Appalachia, to the Rust belt. His work has taken him all over the world, from portraying boy soldiers in Sierra Leone, Guru's in India to capturing beauty in Paris.
Instagram: @barronclaiborne
Twitter: @thekonynft
Website: www.barronclaiborne.art