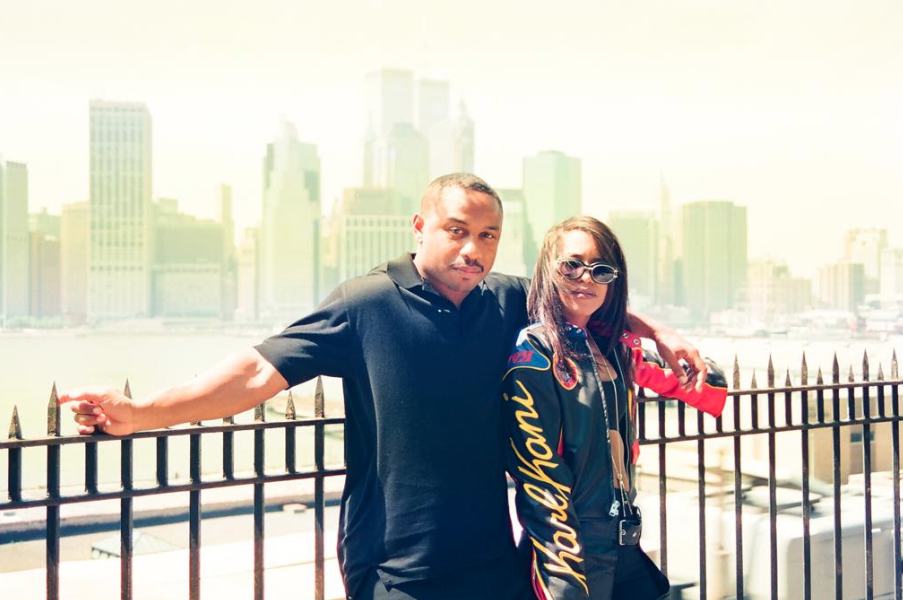 Karl Kani is the undisputed Godfather of streetwear who launched the first streetwear brand in fashion history! His style and influence are still felt today. Karl will be featured in the new NBC News digital documentary, 50 Years Fly: The Rise, Fall, and Revolution of Hip-Hop Fashion. Born and raised in the streets of Brooklyn, Karl's creativity and originality were forged in the crucible of Hip-Hop and urban culture, where he quickly became a standout for his unique style. More than 30 years after he launched his eponymous clothing line, his designs have been consistent go-to's from stars like Tupac and Wu-Tang Clan to Joey Bada$$ and Ariana Grande.
Karl also worked closely with Aaliyah before she passed away. On the cover of her 1994 debut album, Age Ain't Nothing But A Number, she wore an iconic Karl Kani metal plate hoodie. The duo also collaborated on a custom racing jacket that Aaliyah donned on the cover of her sophomore LP, One In A Million. Regarding his relationship with the late R&B legend, Karl commented, "Working with Aaliyah was an iconic moment. She simply changed women's fashion forever. Baggy bottom crop top: that's the Aaliyah look. Before her, it didn't exist."
50 Years Fly: The Rise, Fall, and Revolution of Hip-Hop Fashion is currently available on NBC's Peacock and also streaming on NBC News NOW, NBCNews.com, and NBC News' YouTube channel.