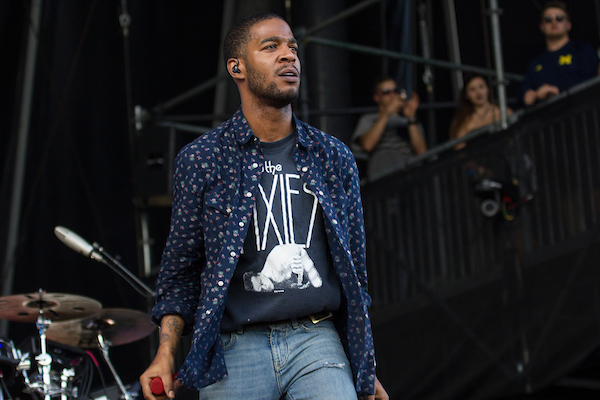 Kid Cudi fans are in luck! The "Day 'N' Nite" rapper took to Twitter last night to inform the masses that his new album is on the way. 
Boasting 2.7 million followers on Twitter alone, Cudi wrote in a tweet: "Album this Fall. First singles this summer. The new chapter has begun. Ur not prepared man. We've reached a new level."
While we're still only in winter, the 39-year-old teasing his project dropping in fall will give his fans something to look forward to. The good news? His new singles will be dropping in the summertime.
One Twitter use replied to the tweet, quoting it saying "Fuckkkkk yessss!!!! Please have a tour in the works  for this upcoming album🙏🥹 
@KiDCuDi 🔥🔥🔥."
Kid Cudi responded by confirming that a world tour is indeed, in the books. He states, "World tour next year. Count on it."
Anyone who's seen Kid Cudi live knows that he's a big touring artist, and his live performances speak for themselves. However, will this be Cudi's last album?
Cudi previously went on record stating that the follow-up to 2020's Man on the Moon III: The Chosen, might be his last. A tweet dating back to November 2022 states, "Im doin 1 more album and then im done w my deal and not sure what ima do after that but yea, 1 more.  Wont be next year. Keep u posted."
The deal he's referring to is with Republic Records. Cudi also hinted at retiring during an interview with Zane Lowe on Apple Music last year in September.
"The Kid Cudi stuff, I think I want to put it on the back burner and chill out with that," Cudi explains. "I think, I want to be done with it. I think, closing the chapter on Kid Cudi. I've said a lot and I have other desires, I have other things I want to do. And I do not see me never making music. I'll always fuck around in the studio, or make something here and there. But, as far as getting in the studio and working on an album, and then going and touring it, I just don't have it in me. I don't have the desire."
Cudi went on to say he had many other things he wants to invest his time in, one being his daughter.
He states, "I really want to spend more time with my daughter. We've been kicking it a lot lately and I've been having more time and it's good. She's growing up, our relationship is super tight. It's what I always dreamed of."
For now, let's bask in the idea that Cudi will be releasing new music this summer!