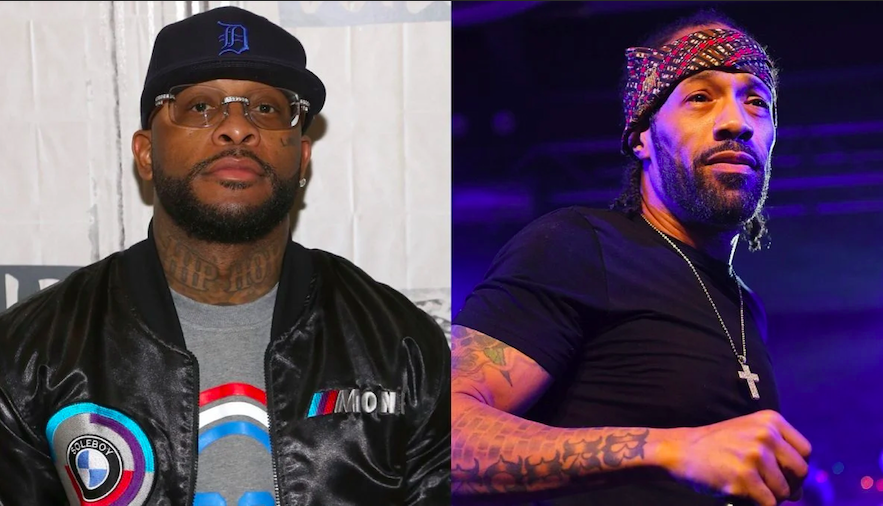 Rapper/visionary Royce Da 5'9″ has gone on record several times stating that Redman is one of his favorite MC's. The two rap heavy-hitters share a mutual admiration as Redman has sung Royce praises on social media while listening to the Detroit veteran. At the beginning of the clip Redman says, "Royce 5 fucking 9, n-gga. Listen to this fucking verse." From there, he lets the song 'Flesh' play as he nods his head to the beat. Fast forward to now, it comes as no surprise that the two lyrical giants would trade verses on their latest track, "Royce & Reggie."
Redman sets the tone of the song with his hard-hitting classic punchlines "women all in my DM/ Give 'em that super-dick/ Yeah, I Apollo Creed 'em." Royce follows, showcasing his technical skills and lyrical prowess over the DJ Pain 1-produced beat.
The song is featured on Royce's newly released The Heaven Experience: Lost Sessions EP. The six-track EP takes the listener on a rollercoaster of emotions from personal stories about his uncle to his transformation into a 'Grown Ass Man'. Ion Wanna" feat. Courtney Bell and Traxx Sanders displays storytelling at its finest rounding out a perfectly well-rounded EP with no skips.
Always reinventing himself through new ideas, The Heaven Experience: Lost Sessions is part of a new virtual world Royce has launched in partnership with Passage, a Metaverse and NFT marketplace and blog.
The project is available across all streaming platforms through Heaven Studios Inc. in partnership with The Orchard. Fans can participate in the Metaverse-like experience by buying the Heaven Experience Pass on April 4.
"The more you achieve, the more you'll realize how much sum'n like this means to you… I studied Redman like religion just so I could be reciprocal if I should ever one day have a chance to be," he wrote. "I needed this to be his reaction to me because this was always my reaction to him.
"We all experience our own subjective versions of perceived success but what are the people who cheer for us, celebrating? The most visible, obvious things are the easiest to forget about over time and Legacy is everything to me."
CLICK HERE to listen to The Heaven Experience: The Lost Sessions