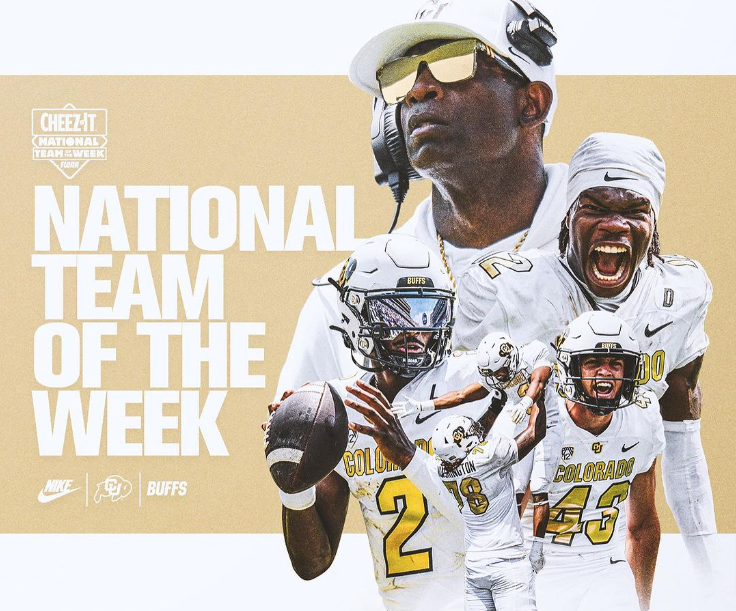 The upcoming home opener for the Colorado Buffaloes against Nebraska has taken the college football world by storm, becoming the most expensive Buffaloes game in history. Following their exhilarating victory over TCU, ticket prices have skyrocketed, surpassing even the demand for Week One NFL games.
According to TickPick, the "get-in" price for the Nebraska game before the TCU win was $266. However, following their thrilling performance, this price surged to a staggering $476, marking a jaw-dropping 79% increase.
The impact of Coach Prime, Deion Sanders, is also evident, with TickPick noting that attending every Colorado Buffaloes home game last season cost an average of $222 – a significant 53% less than the cost of attending this Saturday's game against Nebraska.
In the realm of all NCAAF regular season games, the average purchase price of $417 ranks as the 12th most expensive of all time. Furthermore, the "get-in" price of $476 places this game among the top five most expensive NCAAF matchups.
The Colorado-Nebraska game is a remarkable 122% more expensive than the Texas A&M-Alabama game, which comes in at $217.
The highest purchase recorded so far is for two tickets in Section 119, Row 4, fetching a remarkable $865 per ticket, totaling $1,730.
After an upset victory over TCU, Deion Sanders and the Colorado Buffalos are ranked in the AP Top 25.
The Buffs entered the Saturday game as a three-touchdown underdog. They left Ft. Worth, Texas, with a season-opening 45-42 win. Coach Prime's son, Shedeur Sanders, threw for 510 yards and four touchdowns. The Buffs will take on the Nebraska Cornhuskers for their home opener.
You can see the full Top 25 list below.