This week attorney Tamar's fiance, Jeremy Robinson, that she met from the show 'Queens Court' announced he broke off their engagement. He stated that he wanted to get back to a positive place and fans felt the attorney was throwing shade. After a short very public engagement and a YouTube mini series about their relationship, fans noticed he was nowhere to be found when Tamar was robbed and said she felt unsafe. Now Tamar is clearing things up and reveals JR broke up with her the day she was robbed.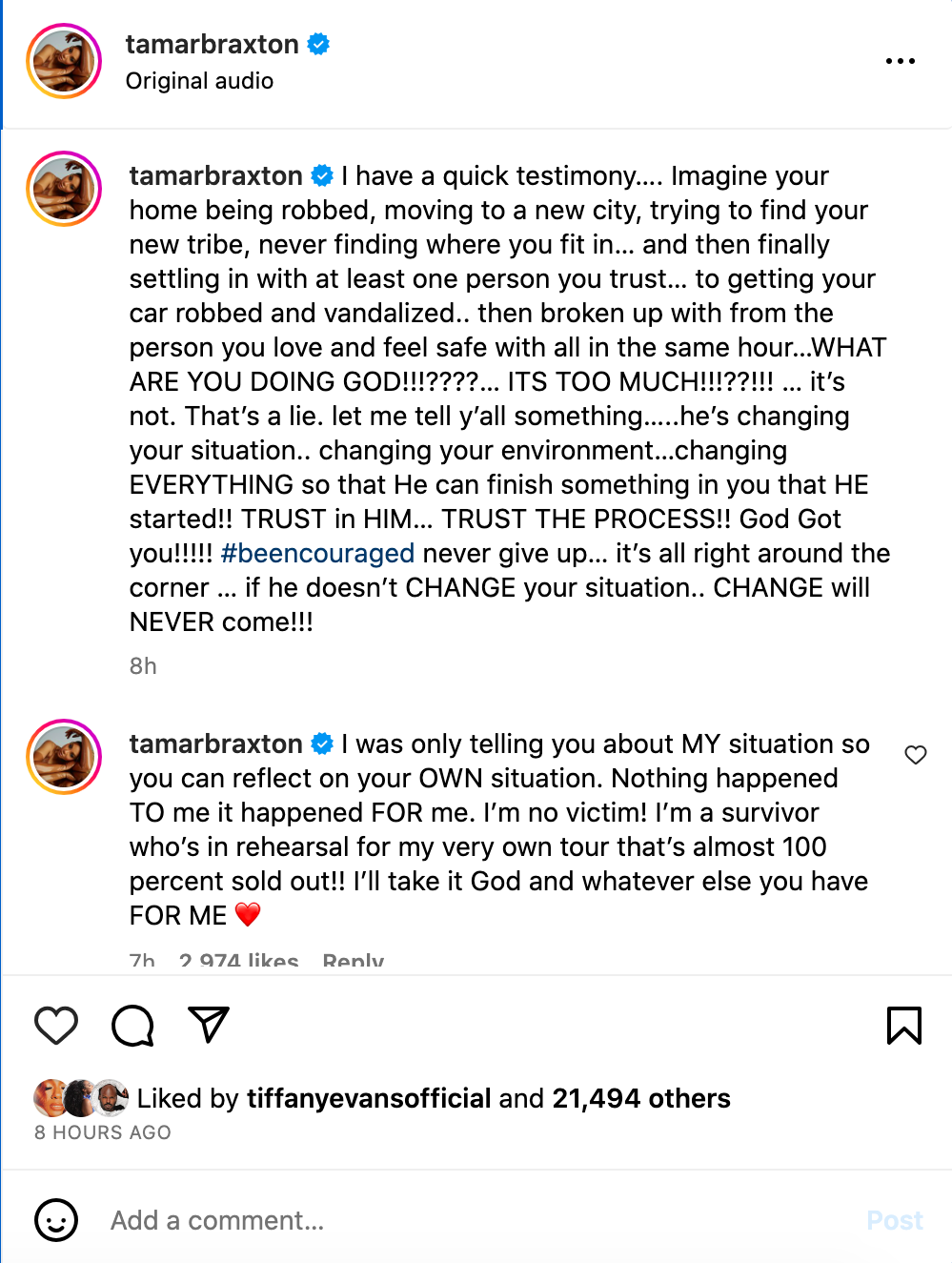 Tamar wrote on Instagram:
I have a quick testimony…. Imagine your home being robbed, moving to a new city, trying to find your new tribe, never finding where you fit in… and then finally settling in with at least one person you trust… to getting your car robbed and vandalized.. then broken up with from the person you love and feel safe with all in the same hour…WHAT ARE YOU DOING GOD!!!????… ITS TOO MUCH!!!??!!! … it's not. That's a lie. let me tell y'all something…..he's changing
your situation.. changing your environment…changing EVERYTHING so that He can finish something in you that HE started!! TRUST in HIM… TRUST THE PROCESS!! God Got you!!!!! #beencouraged never give up… it's all right around the corner … if he doesn't CHANGE your situation.. CHANGE will NEVER come!!!
She added:
I was only telling you about MY situation so you can reflect on your OWN situation. Nothing happened TO me it happened FOR me. I'm no victim! I'm a survivor who's in rehearsal for my very own tour that's almost 100 percent sold out!! I'II take it God and whatever else you have
FOR ME <3>
Watch Tamar and JR during happier times below.