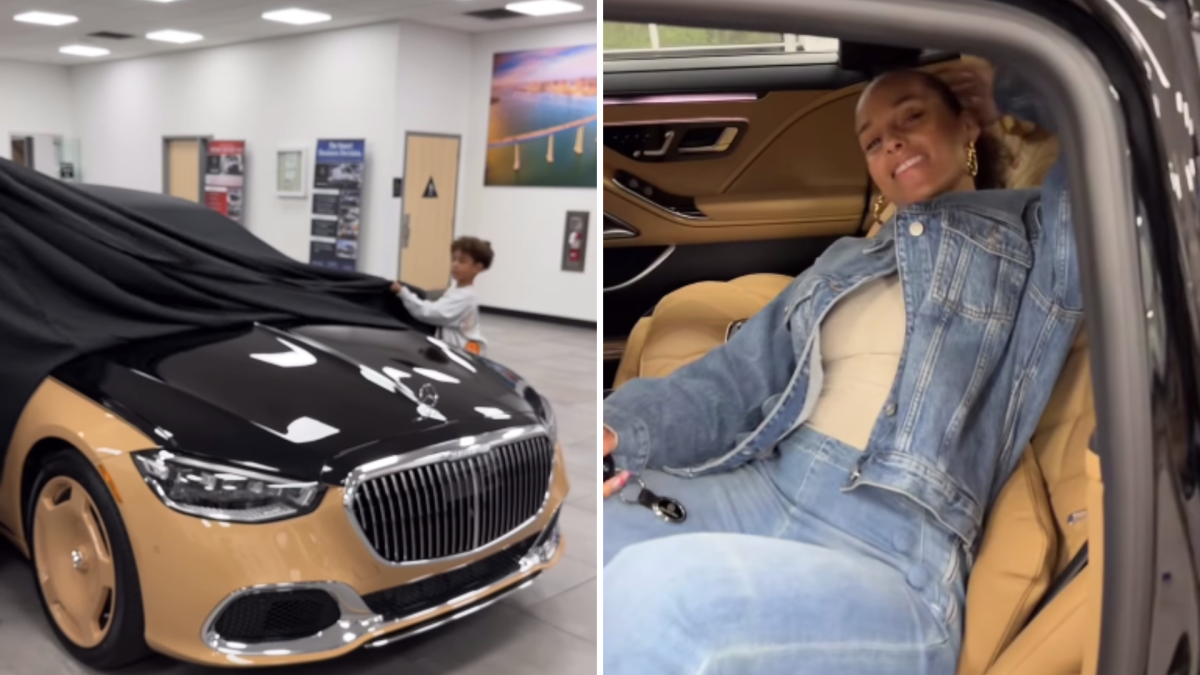 During a recent interview with Angie Martinez, Swizz Beatz revealed he doesn't think his wife likes the $500,000 limited edition Virgil Abloh-inspired Maybach he purchased her as a gift. The producer added that his legendary siner wife never even picked the car up from the dealership.
"I don't think she liked the goddam car," he said, before Martinez pointed out that the singer did not seem like the "flashy" type either, so perhaps he has a point.
While Alicia likes to drive and collects cars, he says the gift is "still at the dealership" most likely due to the reaction social media has had on her gifts in the past. He also thinks that seeing the attention the car has received made her a little standoff-ish.
"I know she was already thinking like 'are they gonna be on me if I bring the kids to school in this? Are people gonna know how I'm movin'?' like [I'm sure] she start[ed] thinking like that way with it. She's [was just] being very polite."
The new car, which was unveiled at a car show last December, is a Mercedes-Maybach S-Class S680 model and was designed by Abloh before his November 2021 death in partnership with Gorden Wagener, Mercedes-Benz's chief design officer.
Watch the video below.