A decade celebration of Splash House continued into the weekend of August 11-13th, 2023.
There is a magnetic attraction when it comes to this festival. It seems like our Summer absolutely cannot be complete without a trip down the pastel rabbit hole that is Palm Springs.
---
---
Splash House is held at The Renaissance, Saguaro, and Margaritaville resorts. One weekend wristband gets you into the poolside dance floors of all three resorts with access to shuttles in between them all.
We were lucky enough to snag a hotel package at the Saguaro resort for the weekend. This was an exciting moment not only because it is typically difficult to land a room here, but also because it has been with Splash House since the very beginning.
The Saguaro is a small sized resort that perfectly captures the vibe of Palm Springs. Each hotel room has a different color theme which varies between orange, purple, pink, and green. At the heart of the resort is a beautiful swimming pool, bar, cabanas, and giant palm trees. Seeing the resort is eye candy and staying there was a truly beautiful experience.
---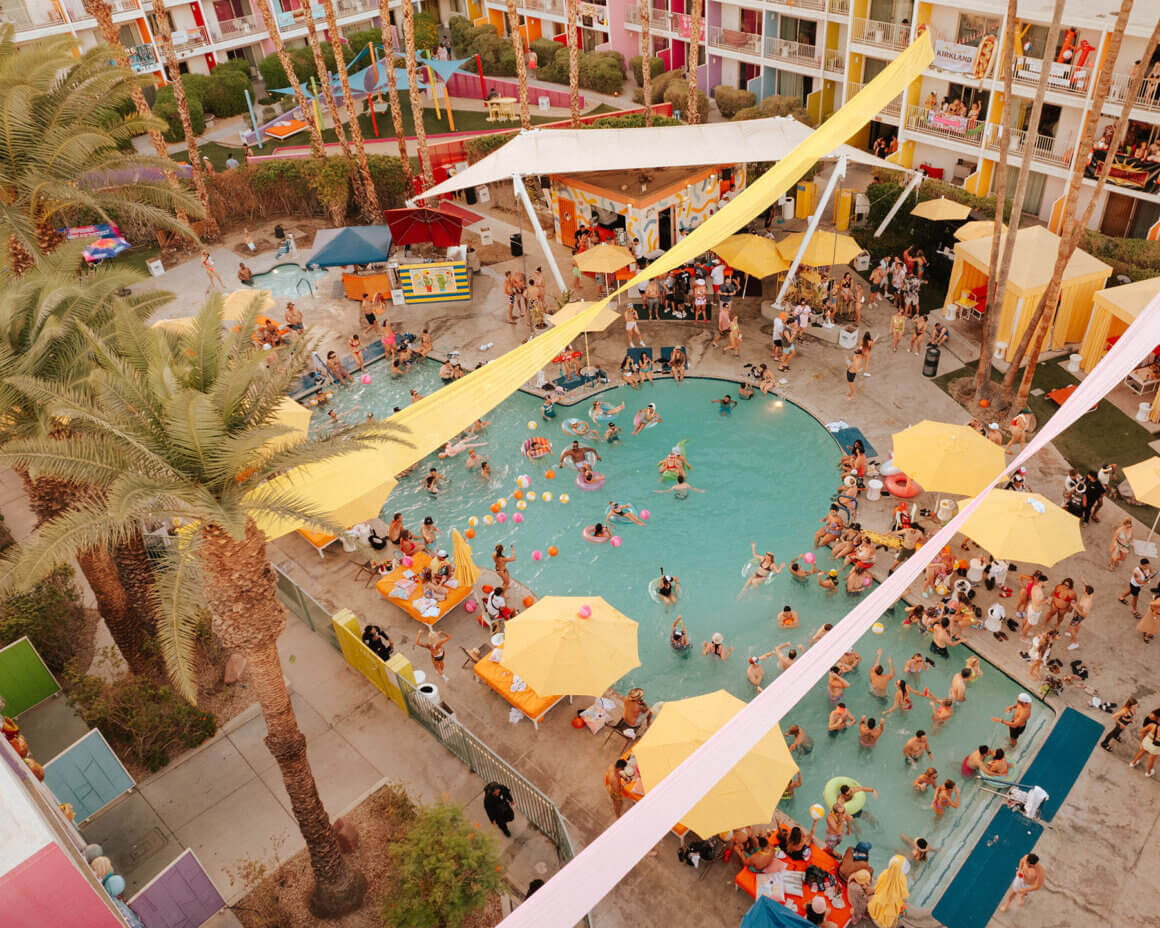 ---
In fact, we had so much fun in our room at Saguaro that we stayed there nearly all day on Saturday. After decorating our balcony and setting up a DJ booth in our room, we decided to become the home base for various groups of friends. They could escape the heat outside by recharging in our room with cold drinks, loud beats, and a balcony that is center of all the action.
By sunset we cut the music in our room and told all of our friends to head down to the shuttles, it was time to go. We couldn't believe how easy it was to board the shuttle busses. We were able to get on a direct bus to Margaritaville within minutes of leaving our hotel room.
We arrived to the pool in time to catch Lee Foss B2B Deeper Purpose. Their performance set the place on fire with an eclectic blend of deep house, party tech, and disco. They played just enough edits to keep the audience's attention, but also tons of IDs that kept the house heads wondering.
Afterhours at the air museum was insanely fun on both nights. Night one brought the likes of QRTR, Phantoms, and Odesza, whereas night two brought Mz Worthy and Maya Jane Coles. Both nights were wildly different! Our favorite set had to be Maya's with a ton of variation between ghetto house, techno, and dark deep house.
---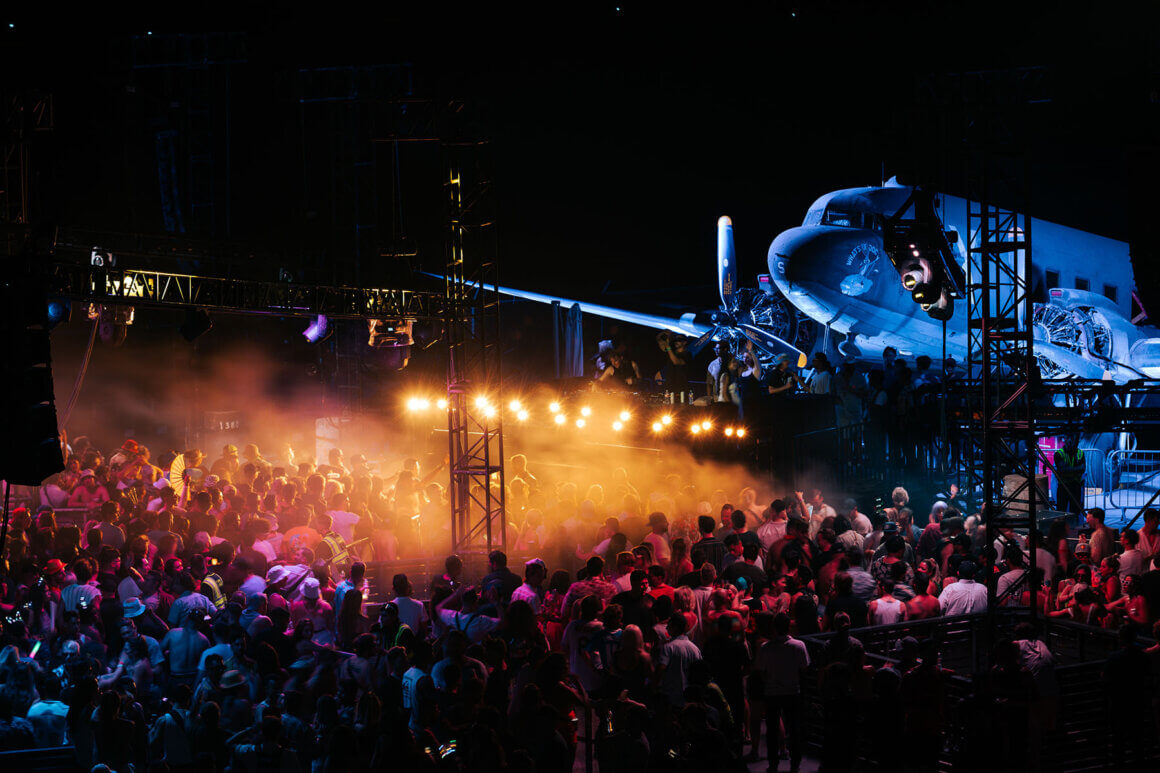 ---
The music on day two was insanely fun. We started our day off with a set from LA legend Brett Hartt and then followed up with Tini Gessler, Franky Rizardo, DJ Seinfeld, and LP Giobbi. It was almost as if the music got better and better with each set.
Our favorite set was definitely DJ Seinfield. He played a powerhouse of genres including 90's soul house, deep house, rave anthems, and tons of fast paced melodic cuts that brought the energy to peak levels.
We were surprised by how incredible LP Giobbi was. Although we were familiar with her music, her set was an unexpected journey of its own. It began extremely dreamy and psychedelic and went to places that were bassy, funky, robotic, and everything in between. 
---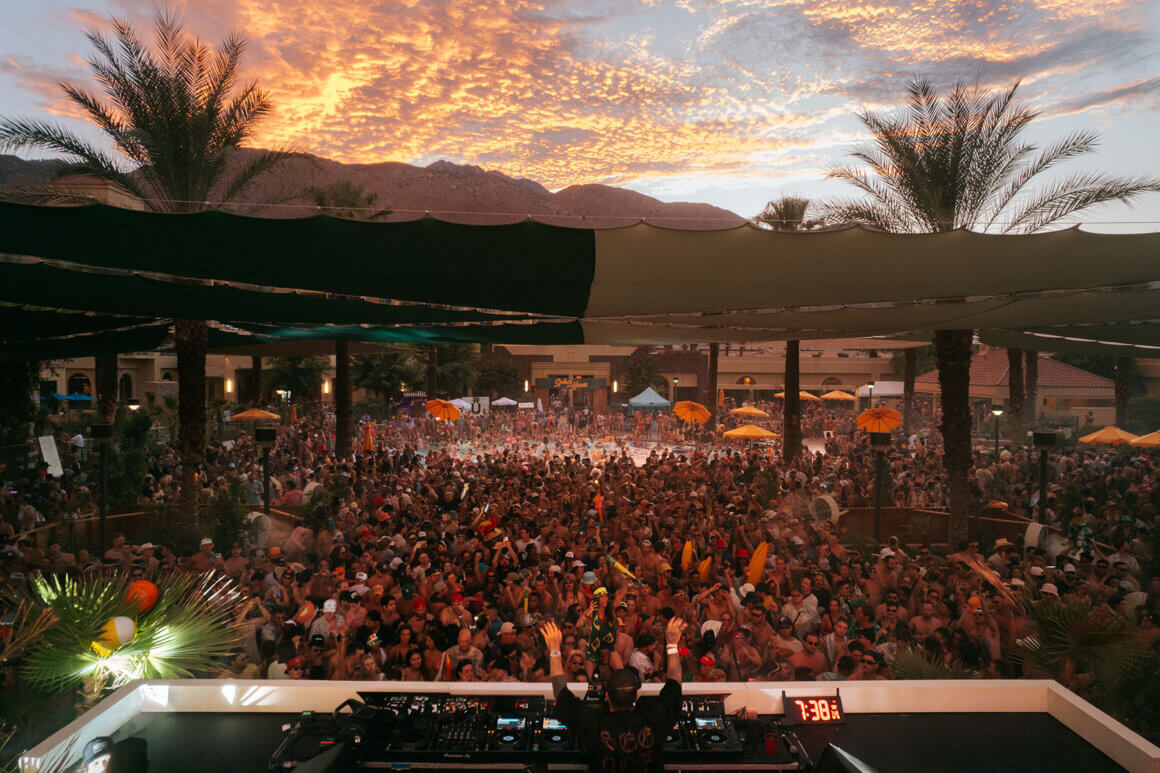 ---
Splash House is a crazy time. There is so much going on besides music. We spent our weekend visiting a local farmers market, discovering trendy eateries, meeting up with friends, swimming around the resorts, and doing much much more. Although we did not see a large number of artists, what we saw had a great impact on our weekend. Each set was so unique and special. It could not have been created at any other festival.
Every Splash House is different. Where you stay. Who you stay with. Whether you spend time in the pool, on the dance floor, or in hotel rooms. Each variable can wildly effect your experience. This time we chose to stay at Saguaro for the majority of the weekend and it was the best decision. 
The only thing that is certain about Splash House is that there is always more to see and we cannot wait to be back for it again for it next year.