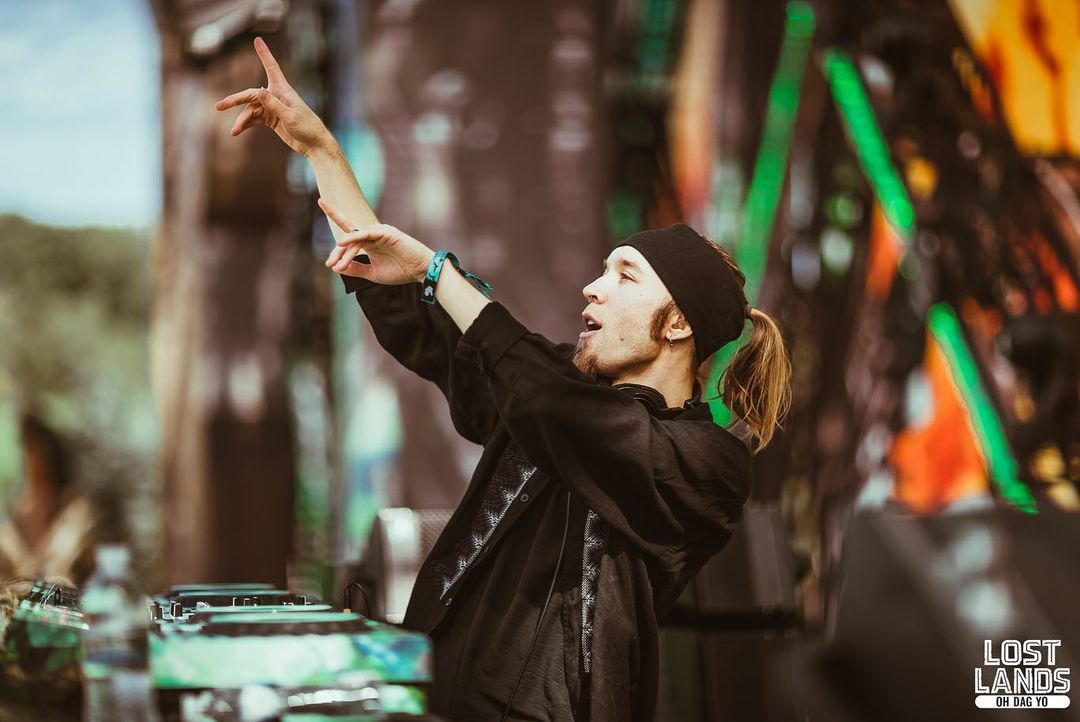 "Finishing an album is an asymptotic process." Back in March, Au5 felt like he was on a never-ending adventure to the 100-percent mark of his fifth album. But four months later, that process has reached its completion, with Au5 returning to Ophelia Records with the revelation of Bridges Between, his first album since Alchemy just shy of three years ago. And the Bridges Between announcement comes paired with "Bridges" alongside Linney as its first preview ahead of the LP's October 13 arrival.
With a slew of label outings, including remixes—most recently on the Beyond The Veil remix package—"Remember" with Seven Lions and Crystal Skies, and "The Paper Owl" with Arehlai back in 2021, Au5 is converting all of that into a long-form project, his first of the kind on Ophelia Records. And on "Bridges," Au5 focuses on the idea of connection while taking its title to heart on the production front too, quite literally bridging the genre gap across midtempo, melodic-house and melodic-bass alongside Linney's inspiriting vocal work. Au5 spoke about how "Bridges" was created while at home during COVID-19, explaining,
"'Bridges' to me feels like an invitation to connect and be vulnerable. It was written on Zoom during the pandemic from across the world (Los Angeles, CA; Adelaide, Australia & Denver). We wanted to highlight how music is universal and how incredible it is that modern technology allows us to connect wherever we are. As we were writing it, we imagined two hands fearlessly reaching out for one another, longing for connection, spanning oceans, latching hands and interlocking fingers to create a literal bridge. Our hope is that Bridges reminds us all of the beauty that arises when hearts harmonize across time zones, effortlessly bridging the gaps that separate us."
"Bridges" is out everywhere via Ophelia Records on July 14, but can be streamed in full a few days early, exclusively on Dancing Astronaut.
Featured image: Oh Dag Yo Photo