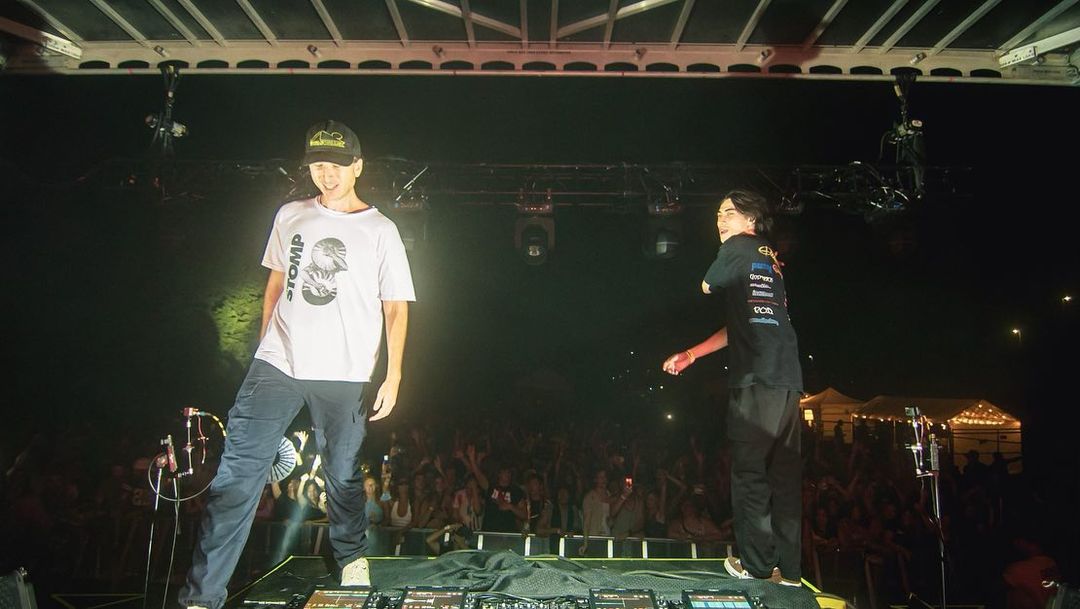 Four years later, the "Formula" sequel has finally arrived. Exactly a month ago, RL Grime wiped his Instagram clean just days before releasing what many suspect to be the first preview of his long-awaited third album. He's now back with what may very well be the second considering the similarities in artwork. That comes in the form of a reunion with Juelz, who's fresh off the release of Floorspace, his debut Sable Valley album. And the two have teamed up once again to deliver "Breach" as the Sable Valley boss's follow-up to "Pour Your Heart Out" with 070 Shake.
First played out by RL Grime during his "Halloween X" set just shy of two years ago, "Breach" is the ultimate trap weapon that pays homage to both the old-school rave sound as well as old-school trap nostalgia. Featuring elements of trap, hard techno and breakbeat, "Breach" hits hard straight out of the gate, bursting with energy and channeling influences of both RL Grime and Juelz in their totality. Speaking on the "Formula" successor, Juelz described how the track came about and its meaning to him, explaining,
"Me and Henry have been building this tune out little by little over the course of a few years. Someone on Reddit once said about the song 'this is the reason I love trap' which I found very appropriate because of its atonal in your face lead over top of a massive 808 and kick. To me it's the perfect example of taking the old school trap sound and giving it new life while also being an allusion to rave music from an even earlier time."
With "Breach" announced and released in only a few days, the night of the track's release brought about a last-minute show headlined by a back-to-back from RL Grime and Juelz at Echoplex in Los Angeles, with other Sable Valley artists including Jawns, ISOxo, Dancing Astronaut Artist to Watch in 2023 Tsu Nami, and more also supporting the Brownies & Lemonade-hosted evening. Stream "Breach" below.
Featured image: Juelz/Instagram