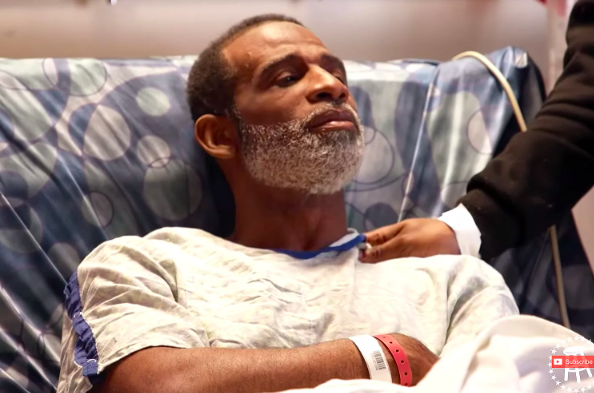 Deion Sanders may have to get his left foot amputated as he continues to suffer from blood flow problems in the area, according to doctors with the Colorado football team.
"You just have to understand what the risks are," vascular surgeon Donald Jacobs told Sanders on "Thee Pregame Things can cascade." Jacobs also told Colorado athletic trainer Lauren Askevold that "he could lose the foot." Sanders, the new coach of the Colorado Buffaloes football team, has been dealing with issues with this foot for some time, including having to have his big toe and the toe next to it amputated due to blood clots running down his leg from the top of his calf.
Max Wohlauer, another vascular surgeon, told Sanders that the blood pressure measured near the left foot had been the same as the blood pressure in his arm a year ago, but is now at around 66% compared to the arm.
"So those arteries have shut down," Wohlauer said.
During Sanders' time coaching at Jackson State, he routinely dealt with pain, including on game days. It starts hurting after a few hours, and I have to keep the blood circulating to get movement out of it," Sanders told Shannon Sharpe on his "Club Shay Shay" podcast.
"Like, I can make it through like three-quarters of a game, then after that, I'm on meds and everything. I'm limping, I've got a little stroll at the beginning of the game, and right at the third quarter I'm limping like crazy."
The 55-year-old missed three games during the 2021 season with Jackson State due to complications with the foot.