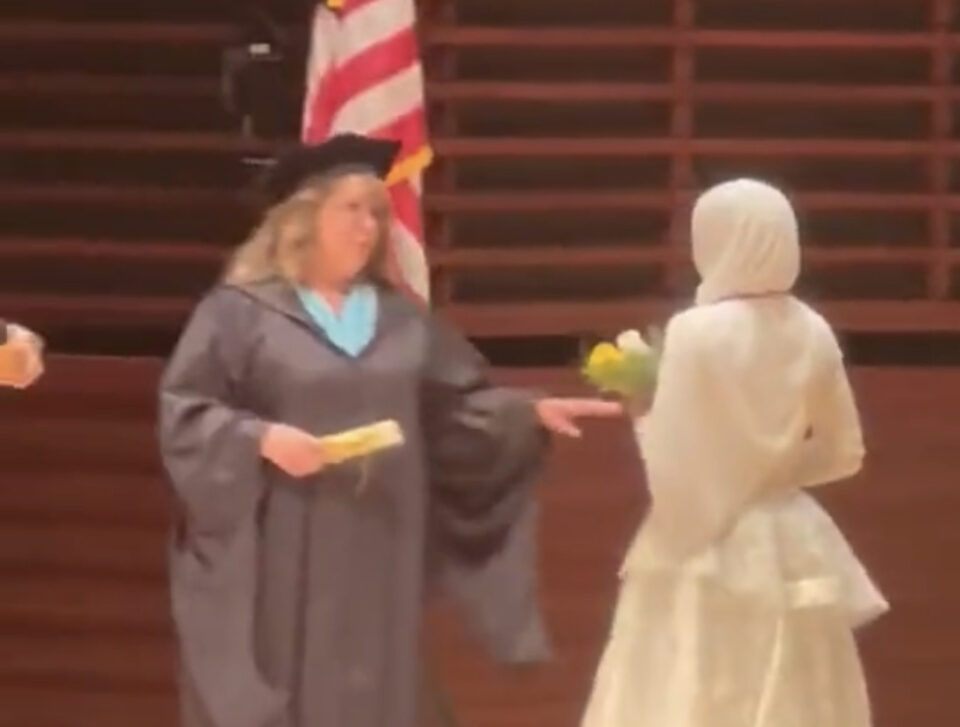 A Philadelphia muslim high school graduate was left embarrassed after she was denied her diploma during the graduation ceremony for dancing on stage.
Hafsah Abdur-Rahman, 17, is calling for change after she was denied her diploma from The Philadelphia High School for Girls for doing a dance known as "The Griddy" during the June 9 ceremony.
According to ABC 6,  a viral video shows the teen getting called to accept her diploma and dancing over to the faculty member holding the document.
However, instead of handing the graduate her diploma, the teacher denied Abdur-Rahman for doing the dance on stage.
"I understood the rules because I was saying 'shh' in the video. Do not say nothing because I want my diploma," said Abdur-Rahman. "I knew and understood what we were supposed to do."
The teen thinks because others laughed at her dance, that's what prevented her from receiving the diploma.
"If they thought that I shouldn't do 'The Griddy' across the stage and do the Girls' High traditions, nobody should have been able to wave or blow kisses or do period signs because I feel like that's the same thing, she said. "I feel like that's unfair."
Abdur-Rahman said her moment was in honor of her sister who was killed at 14 years old and now it was ruined.
The school has since released a statement about withholding the diplomas.
Watch the video below. Thoughts?