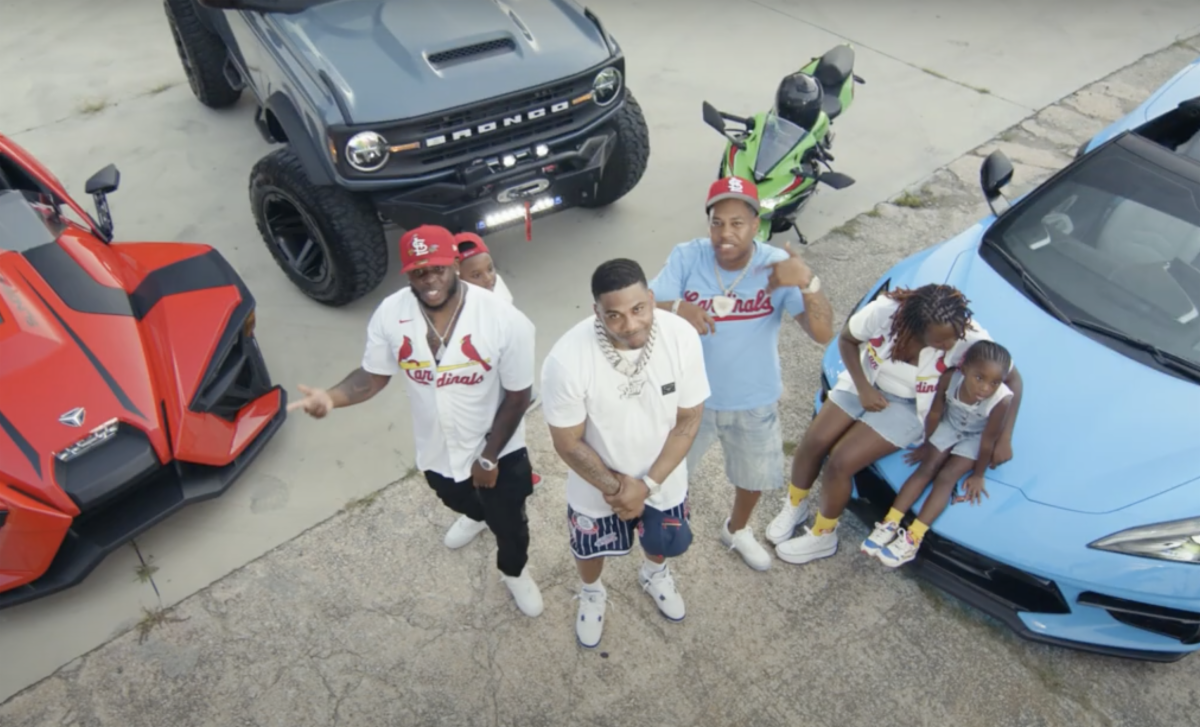 Nelly will forever hold the throne for being the biggest rapper to come out of St. Louis. Thanks to him, a slew of talented artists from the city have been able to live out their dreams of making it in the music industry. 
Insert NandoSTL, who's the newest rising star to come out of the city. In fact, the singer, songwriter, and rapper is actually the first artist to drop a project under T-Pain's label, Nappy Boy Entertainment. With such a big name backing him, it's only right NandoSTL follows suit in living out the life of a superstar.
When it comes to his sound, NandoSTL compares himself to the likes of Smino, Chance The Rapper, CeeLo Green, and The Fugees. And with St. Louis being such a small town, he had to insert it as part of his name.
Now, NandoSTL taps fellow St. Louis native Nelly for his new single and visual titled "On Errythang." Read below how the song came into fruition. 
How did you and Nelly tap in?
I originally created this record for a different artist to be featured on. After I completed the record, I sent it to T-Pain and let him know I heard Nelly on it instead. He immediately reached out to Nelly in hopes of securing the feature. While that was being done, I desired to get to know Nelly for myself. I found out he was throwing a party at a hookah lounge in STL for 314 Day ( a STL holiday held on 3/14 in honor of the city's area code). He was happy to see me and recognized me as soon as I introduced myself. From there, we developed a real friendship. We went bowling, and I pulled up to his studio a few times. 
What did it mean to collab with him, especially both being from STL?
It meant the world. Nelly and the St. Lunatics paved the way for STL to make a mainstream mark in Hip-Hop. My grandmother who is now 81 years old, is not familiar with who the current trending celebrity is, BUT she definitely knows who Nelly is. If they were to ever cross paths, it would warm her heart to know she'd be able to say, "You know my Grandson" and he'd respond "yes I indeed do."  
It's a dream come true being able to not just collaborate, but be called "nephew" by such an iconic figure. 
What was the creative vision with the video?
I wanted it to feel relatable. The song is about feeling like no matter how good you are at something, people will always try to take credit or downplay your accomplishments. So that's what I wanted the video to reflect, how no matter what, we make it look easy and keep a positive attitude. Of course, we had to represent for St.Louis to the fullest. This record was definitely a stamp of approval from my hometown.
Best memory from shooting?
After the video shoot, Nelly, T-Pain, my children and I (a few others were there as well) headed to the bowling alley. I watched my son Bowl with T-Pain and Nelly. I thought to myself, he has no idea how far from "normal" this is. That small moment validated all the work I've put in so far, and gave me the motivation I needed to go 100 times harder. I belong here…we belong here.