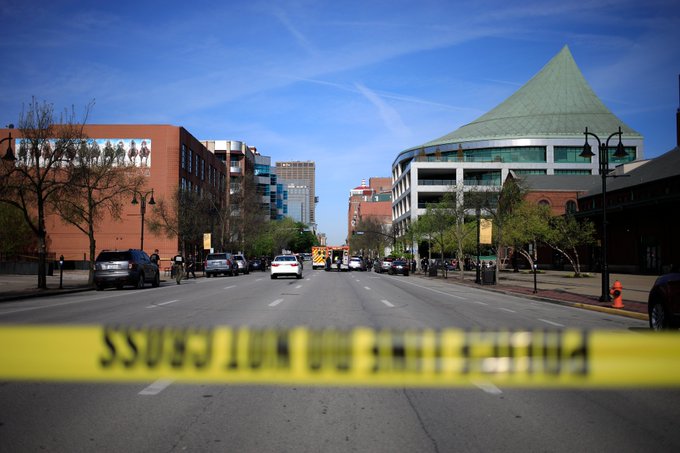 Five people are dead and six injured after a mass shooting at a bank building in Louisville, Ky.
The early Monday morning shooting was at the Old National Bank building. The lone shooter is also dead following the incident.
The building is located at 300 E. Main St, with officers arriving minutes after the shooting began. According to CNN, the shooting began around 8:30 a.m.
Officers believe the shooter had a connection to the bank, specifically a previous employee. The shooter exchanged fire with the police, and now investigators are attempting to determine if the shooter was killed by police or a self-inflicted shot.
Speaking with the media, Kentucky Gov. Andy Beshear revealed of the dead somewhere his friends. "This is awful. I have a very close friend that didn't make it today, and I have another close friend that didn't either," Beshear said.