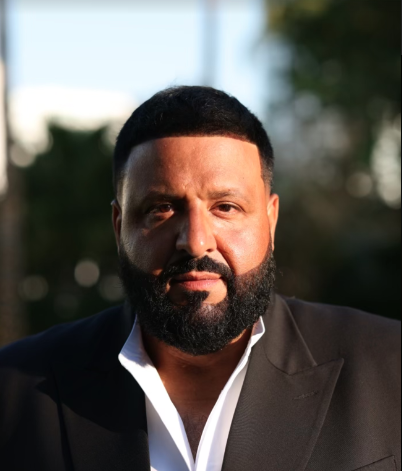 SNIPES, the global sneaker and streetwear retailer with 750 stores across Europe and the US, and Grammy-award winning music mogul DJ Khaled, are thrilled to announce the highly anticipated opening of the We The Best x SNIPES store on Collins Avenue in Miami. This innovative retail destination, set to open its doors on August 3, is poised to usher Miami to the forefront of sneaker & streetwear culture while embodying SNIPES' commitment to the communities they serve. There will be a VIP reception hosted by DJ Khaled on August 2.
The We The Best x SNIPES store promises an unparalleled shopping experience, combining the essence of South Florida's vibrant sneaker and streetwear culture with the latest SNIPES apparel and exclusive co-branded merchandise. Spearheading this groundbreaking collaboration is SNIPES CEO Sven Voth, alongside the visionary music producer and artist, DJ Khaled, who also serves as the brand's Chief Creative Officer of SNIPES.
Housed in the heart of Collins Ave, the 6,105 square foot store is a testament to DJ Khaled's dedication to push Miami's culture forward. His artistic touch in designing the space interprets the gritty SNIPES store format in his signature modern, futuristic, and design-centric way. The result is a unique blend that captures the vibrant energy of Miami's sneaker and streetwear culture.
Notably, DJ Khaled's new office is integrated into the store, demonstrating his personal investment in the project. Besides spacious meeting and sitting areas, his office includes a fully equipped recording studio, a unique feature that showcases DJ Khaled and SNIPES' commitment to nurturing local talent. Aspiring artists in Miami will have the opportunity to record their tracks within the store and have them sent directly to their devices, amplifying Miami's creative spirit.
"I'm proud to partner and launch the We The Best x SNIPES store in the heart of Miami Beach," said DJ Khaled. "To be able to bring a concept store like this to the city is truly remarkable and will uplift the community. I've always had a deep love and connection to sneaker culture and streetwear fashion which is the core essence of this new retail store. The community will now have a place not only to come and shop some of the latest brands, but to also have a unique shopping experience like no other."
Miami is the perfect backdrop for the We The Best x SNIPES store, drawing inspiration from the city's distinctive culture, vibrant energy, and strong sense of community. In this iconic location, SNIPES reaffirms its mission to make a positive impact on local residents. Beyond its renowned streetwear offerings, SNIPES' ethos embraces a broader vision focused on empowering and uplifting communities not just locally but also across the globe. The store's presence in Miami symbolizes a fusion of creativity and inclusivity, promising to connect with the city's dynamic spirit and cultural diversity.