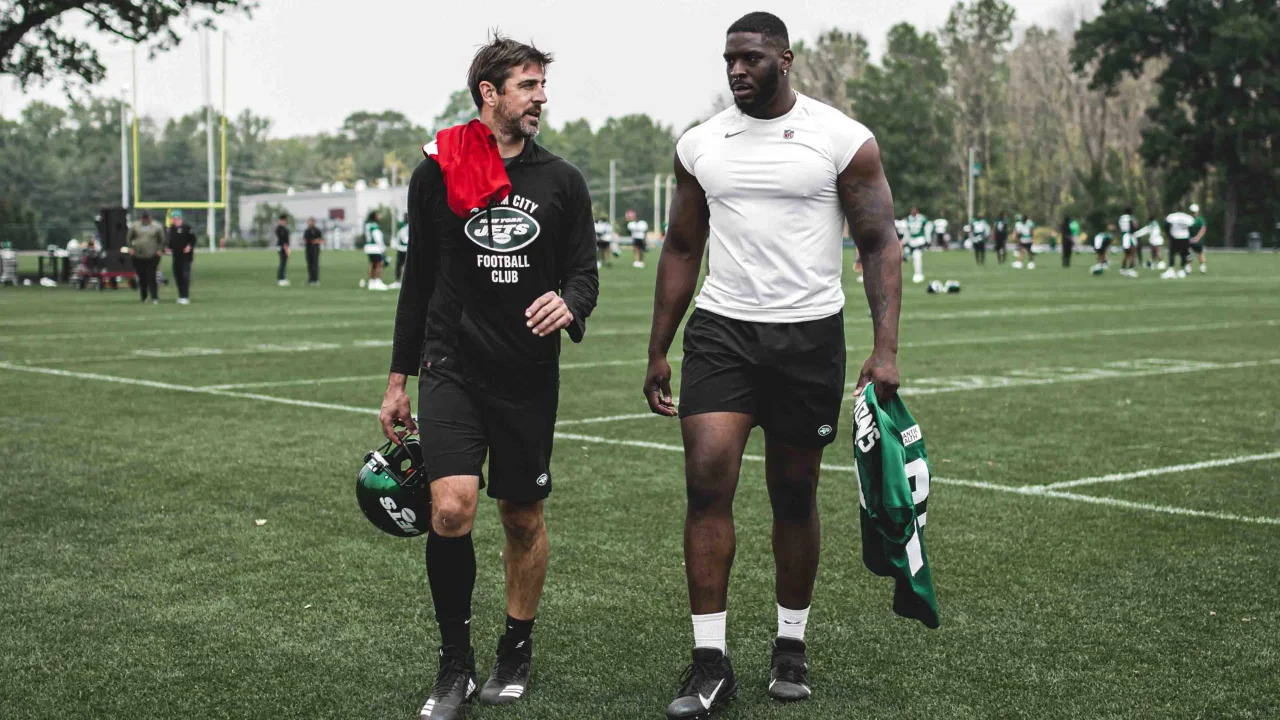 The New York Jets, with their new quarterback Aaron Rodgers, will be the subject of this season of HBO's Hard Knocks, according to ESPN's Adam Schefter.
The Jets report to training camp next Wednesday and will be followed by a fleet of cameras throughout their road to the 2023 NFL season. Previously, the Jets declared they did not want to be featured on the show. The NFL selected them anyway. The Chicago Bears, New Orleans Saints, and Washington Commanders were additional options.
"I haven't gotten word or anything like that. I know there's several teams that would love for 'Hard Knocks' to be in their building, but we're just not one of them," Saleh said.
Unfortunately for him, the cameras are on the way.