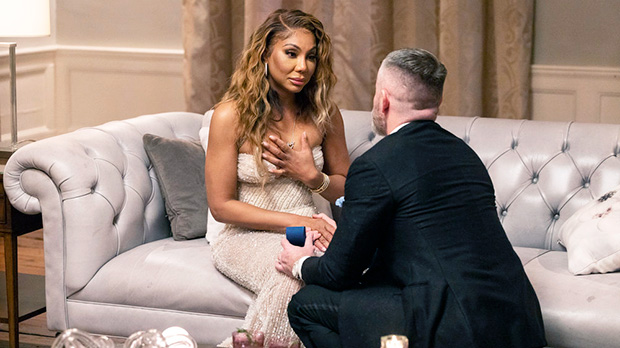 Singer/reality star Tamar Braxton recently revealed she was robbed where she lived in Atlanta and now she no longer feels safe at home.  Tamar shared video of her car being burglarized inside her parking garage with several men slowly removing things from her vehicle. She wrote: I got robbed. At home. I'm not safe anywhere. I don't know why I keep getting violated. I had a lot in my car cause I don't live anywhere cause I'm not safe anywhere or with anyone💔🤷🏽‍♀️
Her caption raised a flag for social media users and many questioned where was her newest fiance. Now sources are saying that Tamar is so shaken by the incident that she is thinking about leaving Atlanta for good.
Page Six reports:
After Tamar Braxton revealed on social media Monday that her car was burglarized at her Atlanta apartment building we're told that she's planning on moving out of the building — and she event wants to leave the city.
"She is highly pissed and freaked out. Now she wants to move out of the luxury building and wants to remove herself from ATL completely" said a source, "But that would be hard to do because she works for Dish Nation, which tapes in Atlanta."
Surveillance video of the incident shows four men removing goods from her black Bentley.
"Expensive clothing items was taken from her car," said the source, "She is talking to building security as to how the robbers gained access to the building in the first place and feels like there should be some type of compensation for her losses."