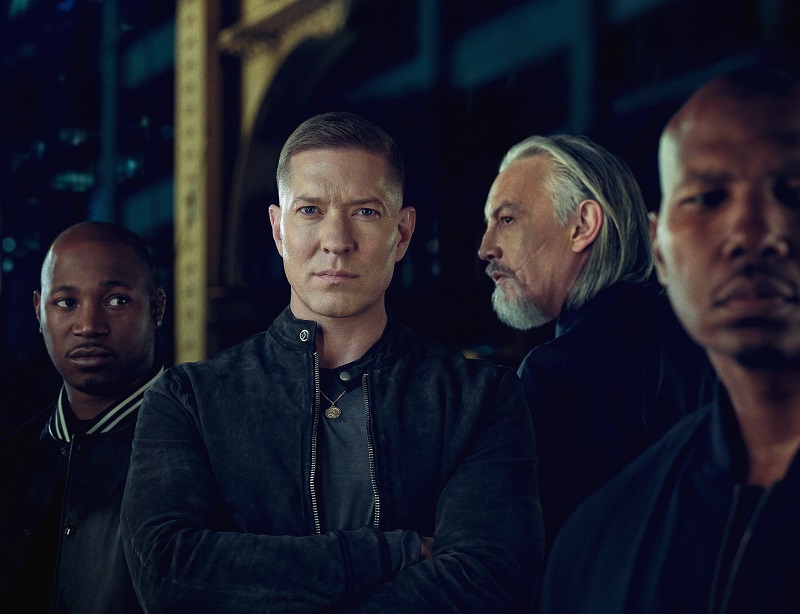 STARZ has unleashed the high-octane trailer for the upcoming second season of Power Book IV: Force, along with captivating gallery images and key art, intensifying excitement for the highly anticipated drama. The series returns on Friday, September 1, at midnight ET on the STARZ app, all STARZ streaming and on-demand platforms, and internationally on LIONSGATE+'s premium streaming platform in the UK and Ireland. Linear viewers in the U.S. and Canada can catch the debut at 8 PM ET/PT on STARZ.
The season's synopsis reads:
Nothing stands in Tommy Egan's way this season as he makes his play at becoming the sole drug distributor in Chicago. Alliances form and competitors become targets as a turf war heats up and Tommy must race to stay one step ahead of everyone. Meanwhile, a federal task force is zeroed in on him and he has an eye on a special someone, forcing him to decide what he is willing to sacrifice to claim Chicago as his.    
Starring Joseph Sikora as "Tommy Egan," the show's cast features a powerhouse ensemble, including Lili Simmons, Shane Harper, Kris D. Lofton, Carmela Zumbado, and Tommy Flanagan.
"Power Book IV: Force" is the latest addition to the expansive "Power" Universe franchise, with Gary Lennon as showrunner and executive producer for the thrilling second season. The series is produced by Lionsgate Television for STARZ, with Courtney A. Kemp, Curtis "50 Cent" Jackson, and Mark Canton among the executive producers. Get ready for another intense chapter in the gripping "Power" saga.