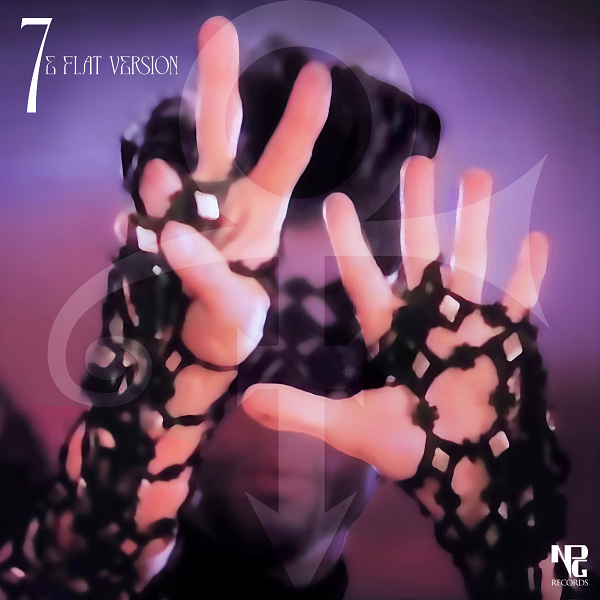 NPG Records, in collaboration with Prince's Paisley Park, has made a significant announcement today. Two previously unreleased tracks from the legendary Prince Vault, titled "All A Share Together Now" and "7 (E Flat Version)," are now available on digital service providers worldwide. "7 (E Flat Version)" is an unreleased remix of Prince's song "7," while "All A Share Together Now" has never been released before.
These tracks were initially previewed at Paisley Park's Celebration 2023 event last month, where attendees were gifted the songs on special cassette-shaped USB keys. Now, fans of Prince worldwide can access and enjoy these vault releases as part of an emerging Prince Vault Series.
READ MORE: Paisley Park's Celebration 2023 Pays Tribute to Prince's Life and Legacy with Star-Studded Performances and Panels
The 7th annual Celebration 2023 was a tremendous success, featuring star-studded programming, captivating performances, and enlightening panels. The event brought Prince enthusiasts from across the globe to Paisley Park to celebrate and pay tribute to Prince's extraordinary legacy on what would have been his 65th birthday, commemorating the 7th year since his passing.
During the four-day gathering from June 8-11, Paisley Park treated attendees to exclusive presentations of unreleased music from the revered Prince Vault. Grammy-winning artist Chaka Khan and hip hop legends Chuck D and Doug E. Fresh also made special appearances and conversed with the audience.
The Celebration 2023 event featured live performances from powerhouse Minnesota super group Sounds of Blackness, R&B star Stokley of Mint Condition, artist DJ D-Nice, members of Prince's band New Power Generation (NPG), Prince protégé Shelby J, Minneapolis youth choir Known as MPLS, and a showcase of emerging artists Nunnabove and Nur-D. Supporting young and developing artists remains crucial to Paisley Park's mission, honoring Prince's dedication to nurturing talent.
The event also paid tribute to Rosie Gaines, one of the founding members of NPG, through a special Prince Legacy Tribute. Her daughter and grandson accepted the honors on her behalf. Additionally, a unique tribute honoring both Prince and Tina Turner was led by Prince's longtime DJ and collaborator DJ Rashida, further highlighting the immense impact of these iconic musicians.
The release of these previously unheard tracks and the success of Celebration 2023 continue to celebrate Prince's musical contributions and preserve his legacy for generations to come.