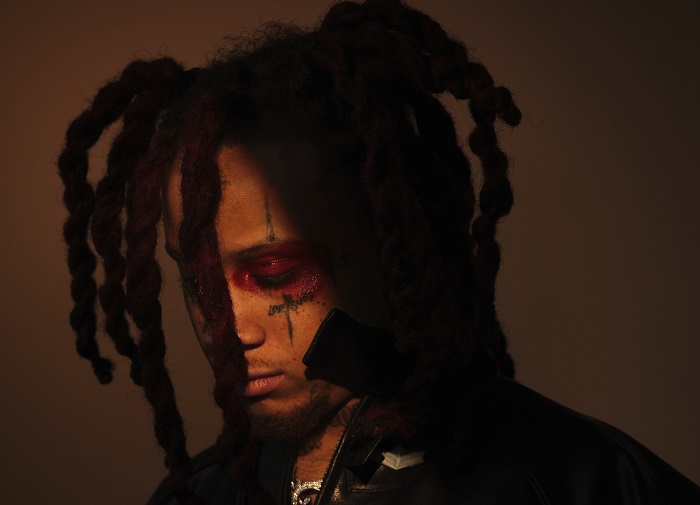 Oftentimes, the media will create a narrative that simply isn't true. Sometimes artists will feel the need to clarify the lies, other times they simply keep it pushing. 
Most recently, Trippie Redd fell victim for just that. A fan had recorded a video of Trippie and his homies exiting a commercial airplane before it took off, and many were quick to speculate it was because they were smoking weed in the bathroom. However, Trippie denies this was the case. 
Taking to his 13.8 million followers on Instagram, the "Love Scars" recording artist shared a video to his Story explaining what exactly went down, and why they chose to leave. And while Trippie didn't smoke weed on American Airlines, apparently he had blazed up prior to boarding.
Trippie explains, "I see media outlets keep reaching, I never got kicked off a plane for trying to smoke weed. I had smoked weed before I got on the flight and my homie, he smelled like weed in the back of the plane. I heard the flight attendant say something, so I walked to the back to see what was up. Then they got to yelling at me."
At this point, Trippie reveals he left and went to get his own private jet.
"Honestly, I feel like the flight attendants got some sort of attitude or some type of animosity like they hate their job or something," he continues. "I'm fine flying first class but when I feel disrespected or not welcomed, I will fly private because I feel like I got to get to my bag. If I'm going to pick up $350,000, $20,000 ain't shit. Put some respect on it."
Recently, Trippie Redd made headlines when he said he wasn't doing shows for less than $200K. Good to see he's still securing the bag!