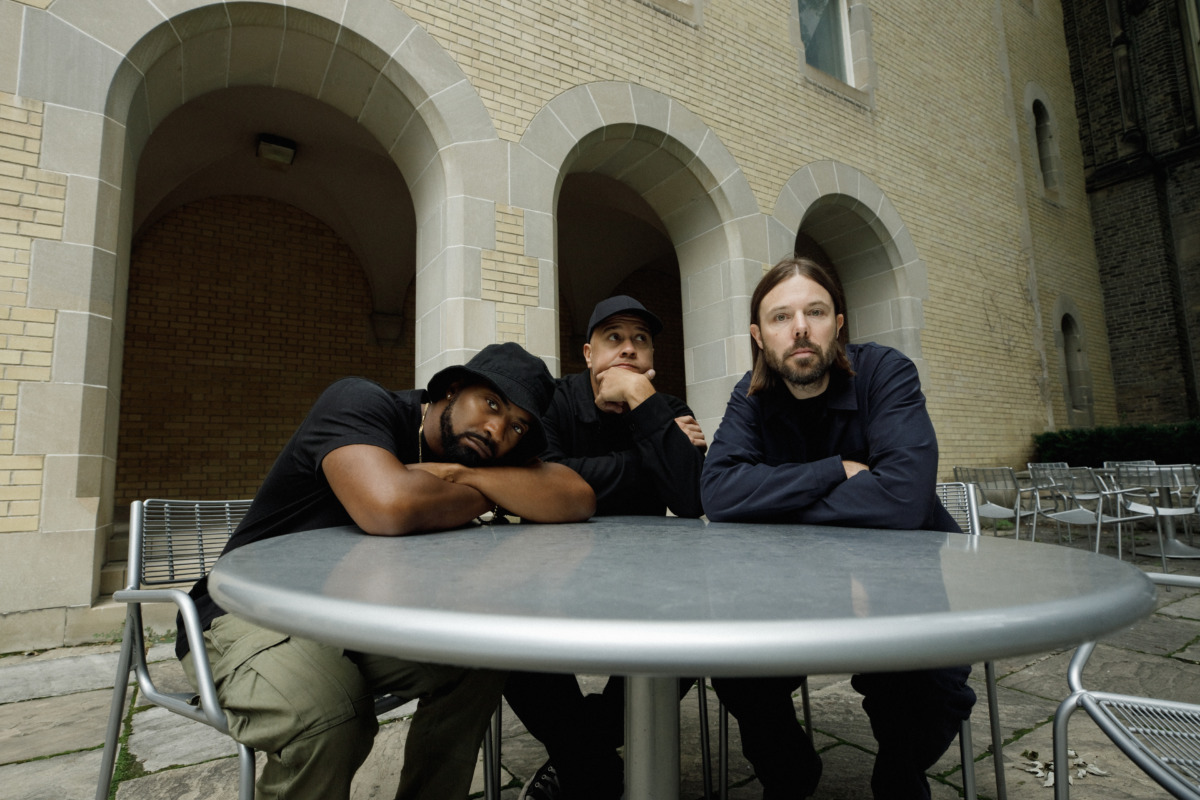 One of North America's most reliable electronic music outfits, Keys N Krates have officially dispatched their third studio album, IN:TENSION. Released on November 10, the new album embodies Adam Tune, David Matisse, and Greg Dawson's lifelong tastes and musical influences. Citing old-school house artists such as Armand Van Helden and Masters At Work, the "Dum Dee Dum" trio deliver their boldest take on house music to date. They even managed to land a guest feature from GRAMMY Award-winning R&B superstar Ciara on the album's centerpiece, "Fantasy."
Along with Ciara, Keys N Krates also recruited the talents of R&B singers Taite Imogen, Dana Williams, and Lion Babe, as well as the late Detroit label head Aaron Carl. To match this shift in sound, Keys N Krates have put aside their typical live setup of keys, drums, and turntables to focus on DJ sets for the IN:TENSION tour run. The ongoing tour will conclude with a homecoming stop in Toronto at Velvet Underground on December 9 and, finally, at New York City's Elsewhere on December 15.
Hot on the heels of the release of IN:TENSION, Keys N Krates sat down with Dancing Astronaut for an exclusive Q&A. Read it below. 
---
IN:TENSION is a big step into house music for you three. When did you decide on how the album was going to sound?
Adam: "We've all been fans of house music from time and have been dabbling it in on the last few projects.  We felt inspired to go full in on this project because we love the 120-130bpm range and all the grooves that can be explored, and it felt like a great parameter for us to explore within.  We wanted to approach the genre with care and respect but also with our own disconnected kind of take."
Can you break down what the album title means? 
Greg:  "We wanted the album to have a certain kind of energy pocket to it that feels a bit tense at times, so the idea of being in a state of tension felt good.  It also felt soulful, and funky, like Janet Jackson's 'Control' record or something.  The Janet Jackson 'control and rhythm nation' era definitely influenced this album from an energetic stand point.  A lot of music choices were guided by, 'would Janet dance to this in a club with the sensibility of that era in mind?' The title also is a nod to this body of work being our most 'intentional' yet.  Our production chops are the best they've ever been and it kind of feels like we know what we are doing now, and how to make the stuff that we are feeling.  So there's that double meaning between the energetic space of the record and the execution of it."
Are there any specific artists who influenced you on this project? Past and present? 
Matisse:  "Definitely Janet Jackson in spirit, but from a production standpoint, definitely Masters At Work and Armand Van Helden for their drum layering and sample chopping. And Disclosure, Kaytranada for some of the more modern aspects of the production…"
How are you enjoying performing as DJs in comparison to your typical live setup? 
Greg:  "Honestly, we love it!  We are so into making music right now and improving as producers… Doing DJ sets gives you this constant feedback loop between what's being made in the studio and how the crowds are responding to it."
What are your favorite tracks from the album to play out live? 
Matisse:  "I love playing 'What Girls Do' and 'I Can't Make You Love Me.'"
Greg:  "I love playing 'Higher,' 'Fantasy,' and 'I'm Feeling Something.'"
Adam:  "I love how 'I know' sounds on a big P.A. We honestly love playing every song though."
What was it like to work with Ciara on "Fantasy"? How did that track come together? 
Adam:  "We made the initial song idea with her Ciara's tone in mind, not necessarily thinking we could get her to do it. But we ended up being able to get the idea in front of her, and she loved it! So, we finished it together via FaceTime and text.  It was a bunch of back and forth but we finally got the song to where everyone was happy with it." 
Do you plan to explore the realm of house music moving forward?
Matisse: "Yes, definitely. We feel like we are just starting."
What are you most looking forward to in 2024? 
Greg:  "Looking forward to this album circulating, making more music, and playing it for people all over!" 
---