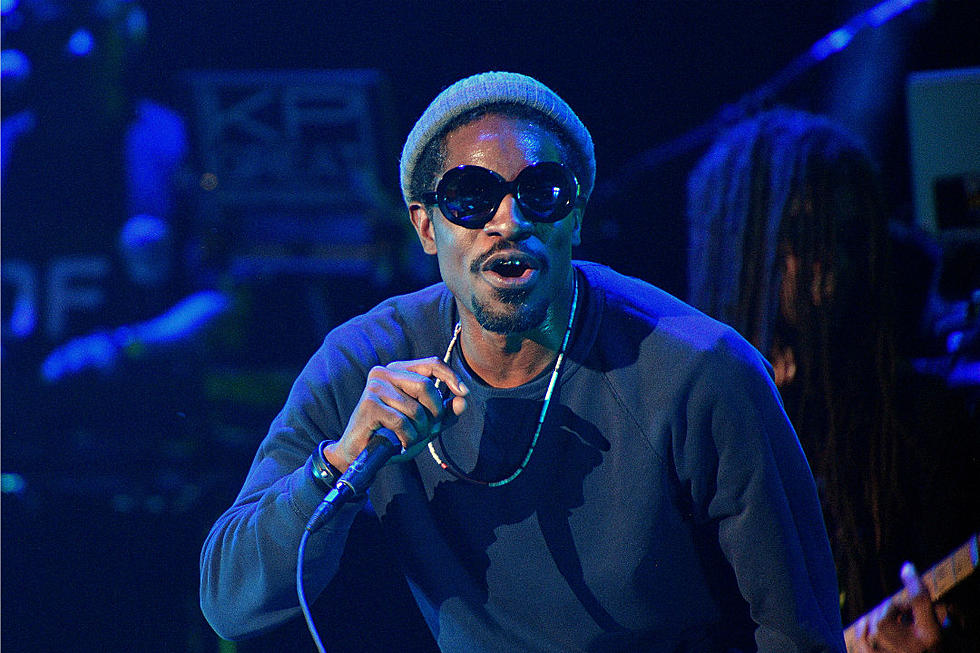 Andre 3000 pulled up to NPR to speak with Rodney Carmichael about his forthcoming album. One of the interesting pieces from the interview is he gave an exclusive listen to Tyler, the Creator and Frank Ocean.
I wanted to see how a younger audience would perceive it. I live in Cali now, so I reached out to Tyler for him to check it out and I went to his house.

So we're sitting there and Frank [Ocean] just happened to drop by. So it's us three sitting there listening to these three songs and I just kind of wanted to get an opinion. And it was just good for me to hear with somebody else. Because sometimes you can be in your own thing and think it's a certain thing and you just want to have some outside… not that it really matters, because once you believe in it enough — I mean, I take criticism all the time, but it's not like, 'Hey, do you like it or not?' It's 'How can we help it?' So at that point, I felt like we had something because we had a nice day just enjoying it in a way. And I started just playing it for friends and playing it for artists and playing it for people I respect or people who I felt would get it.

– Andre 3000 on playing his new album for Tyler, the Creator and Frank Ocean
You can read about the feedback he received from the two legends here.
On Tuesday morning, Andre 3000 announced a solo album. You read that right: Andre 3000 is preparing to deliver a solo album. Hitting Instagram, the Outkast legend announced New Blue Sun for release this Friday (Nov. 17).
Additional details are short. However, NPR Podcast has unearthed a tracklist, which you can see below.
TRACKLIST FOR ANDRÉ 3000's NEW ALBUM 'NEW BLUE SUN' 💿

▪️ I swear, I Really Wanted To Make A "Rap" Album But This Is Literally The Way The Wind Blew Me This Time

▪️ The Slang Word P(*)ssy Rolls Off The Tongue With Far Better Ease Than The Proper Word Va*ina . Do You Agree?

▪️… pic.twitter.com/Wtqj3mpwUc

— NFR Podcast (@nfr_podcast) November 14, 2023