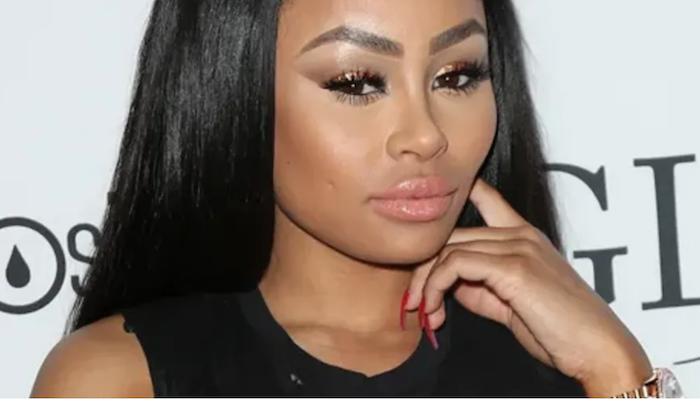 Blac Chyna has said "enough is enough." And for once, she isn't talking about drama. Instead, the artist, whose real name is Angela White, took yet another step in returning to her "natural" form this week when she got her face fillers dissolved on Instagram.
Explaining that she was tired of how she looked "as Blac Chyna" and "wanted to return to Angela" by getting her facial fillers dissolved, she said, "I'm tired of the look and it's just not flattering. It's just not what I look like — it like totally changed my face and I'm ready to get back to Angela."
The video showed a medical professional injecting various spots of White's face and lips with a syringe and catheter that contained an acid that will dissolve the filler within a few days. A few times, she appears to flinch as the medical professional explains that it might "pinch" or "sting."
Earlier this week, she shared a video in which she explained that she got her breasts and buttocks surgically reduced, captioning it with:
"I want you all to be apart of my life changing journey.  I Reduced my breast and Gluteus maximus. 'You all have the power to heal your life, and you need to know that.' ~ Angela White."
According to Healthline, "only hyaluronic acid (HA) fillers, like Juvederm, Restylane, and Belotero, can be dissolved. HA is a sugar naturally found in your body, mainly in your connective tissues. Mainly, HA works to keep your skin hydrated, which contributes to plumpness. The HA in fillers is a synthetic, or lab-made version. Fillers made from anything else aren't reversible — but again, they won't last forever, regardless. Fillers degrade over time, which is why you need to get follow-up injections to maintain their look.
The medical professional explained that White might experience some swelling over the next few days, but it would be temporary. No doubt, fans will eagerly be awaiting to see her new, more natural, look in the coming days.