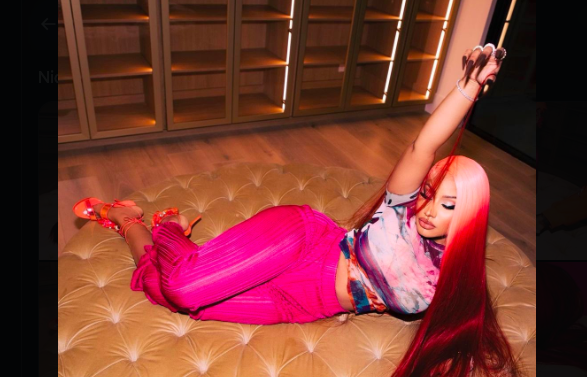 Nicki Minaj is getting the Barbz ready for Pink Friday 2 and she just announced that she will be going on tour. After pushing several singles this year, the Queens rapper released the single "Last Time I Saw You," and just celebrated the single going number one on iTunes in 37 different countries.
Nicki announced on social media:
"Giving a big virtual hug to all these countries," Nicki Minaj wrote on Twitter. "Omg can't wait to see you guys on TOUR next year. #LastTimeISawYou seems like it was decades ago~ and seeing some of you for the first time ever." Not only that, but this suggests that the Trinidadian MC is actually hitting multiple countries on her trek. Nothing's official yet, but it's very possible that Pink Friday 2 will take her all over the world.
With "Last Time I Saw You," Nicki Minaj feels all the more grateful for this success, and shared some kind words with fans. "I can't thank you enough for your love and continued support," the 40-year-old shared. "I have not been excited about the release of a song to this extent for maybe, I don't know, I can't even tell you, I don't even remember when!"
She continued, "I hope that it's therapeutic for you. I hope that even after, it makes you reflect. If you are reflecting on a time, or a person that you wish you could go back in time and have a do over etc… I hope that you are still able to smile at the end of the song by realizing that you now have a chance to treat the people that you love, that are still in your life the way that expresses to them what they mean to you. In the meantime, please enjoy the song as much as I have enjoyed creating it. Just know that Pink Friday 2 is going to be the best album that's been released in years!!! LOVE YOU."
Check out the post below.
Giving a big virtual hug to all these countries. ♥️♥️♥️♥️🙏🙏🙏🙏
Omg can't wait to see you guys on TOUR next year. #LastTimeISawYou seems like it was decades ago~ and seeing some of you for the first time ever ✨ https://t.co/HC58AhPYL9

— Nicki Minaj (@NICKIMINAJ) September 2, 2023