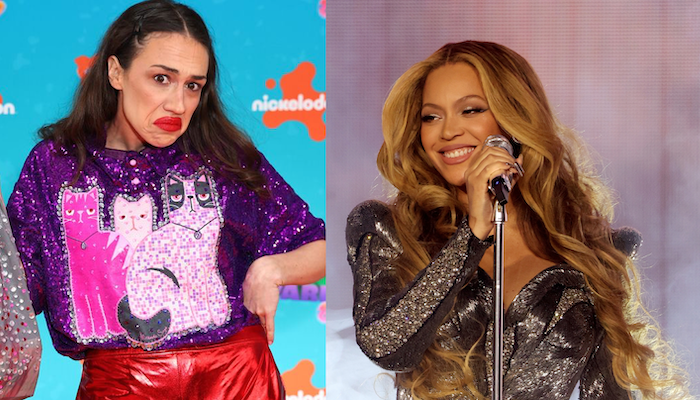 Beyonce's "Single Ladies" was obviously one of the biggest hits of her career and over the past decade, there's been no shortage of people performing the song in one way or another online. While most performances have been lighthearted and funny, viewers aren't laughing at YouTube "comedian" Colleen Ballinger, whose performance of the hit song in underwear and blackface has recently resurfaced, causing more controversy for the already-embattled "comedian."
Colleen Ballinger is generally known for her character Miranda and her "Miranda Sings" YouTube series, which revolves around a clueless aspiring singer. However, Ballinger also does other standup and musical comedy routines. In the video, which was posted to Ballinger's channel about five years ago and is still live but unlisted, the comedian appears in blackface and starts by taking off a long black dress and then pulling what appear to be white cotton underwear out from underneath a black bodysuit. She sings the song with two muscular backup dancers behind her.
This isn't the first time that Ballinger has been in trouble. In the past, she has been accused of making fun of a male actor with dark skin in which she reportedly asked "where is he?" during auditions for her short-lived 2016 Netflix show, "Haters Back Off."
Ballinger has also been accused of sharing inappropriate photos with underage fans as well as sharing nude photos of her former podcast co-host Trisha Paytas with underage fans and others as well.
So far, she has not addressed the Beyonce video.