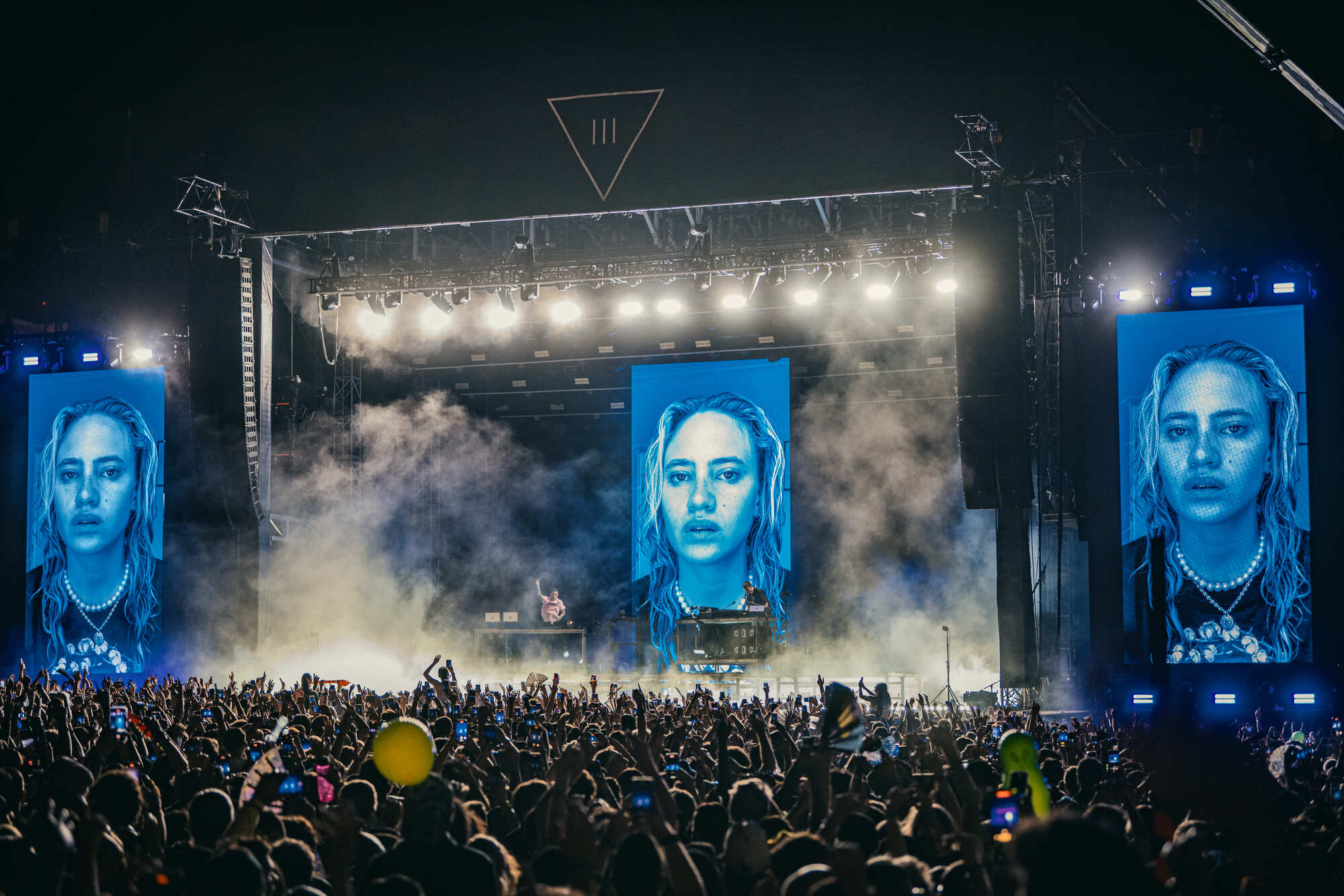 If you were to ask any III Points attendee what makes the festival so special, all answers lead to how the festival is utterly and quintessentially a representation of Miami.
Tucked away in Wynwood, Miami's vibrant arts district, III Points is a celebration of house, techno, and everything in between. This year's edition, held from October 20-21, 2023, welcomed more than 50,000 attendees to two nights of auditory exploration beneath the disco ball, metaphorically and literally suspended over the festival's primary stage, Mind Melt. The venue, surrounded by graffiti-decorated warehouse walls, craft breweries, and pop-up art galleries, provides a snapshot of Wynwood's evolving landscape. Even though traces of soon-to-be condo developments dot the surrounding skyline, its sights are set on representing an uninterrupted major cultural hub for the foreseeable future.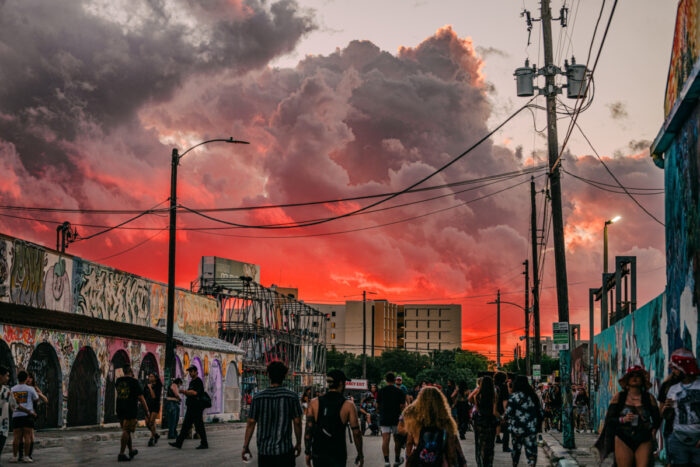 The 2023 edition marked a decade of III Points, positioning itself as the cooler, older sibling to Miami's mainstream party scene. With an unwavering commitment to authenticity, the festival tapped into the roots quite literally under their feet and showcased Miami's homegrown talent at the forefront. As quoted by Billboard, 60% of the lineup comprised of local artists, such as Nick León, Danny Daze, Iggy Pop, and recent Chicago transplant, John Summit, who closed the weekend out with longtime idol and Chicago house music icon, Green Velvet.
Although house and techno has historically dominated the lineup, this milestone edition welcomed an interdisciplinary roster of talent that weaved the worlds between dance, rock, hip-hop, Latin, art pop, and a myriad of sub-genres that connect the dots. With 11 unique stages, attendees could cherry-pick their perfect night, from early afternoon beats to the 4:00 a.m. curfew that defines Miami's nightlife.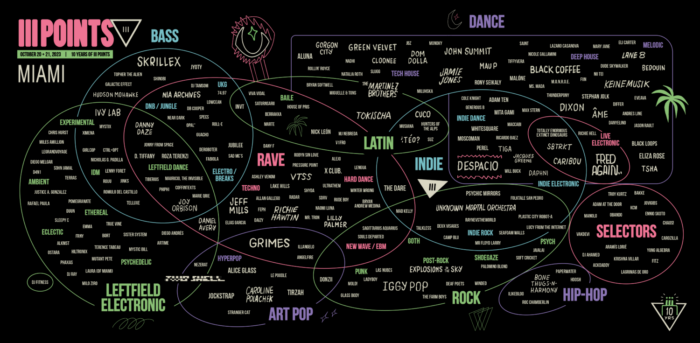 The Mind Melt stage served as a focal point for diverse performances, featuring leading artists like Fred again.., Caroline Polachek, and Jamie Jones. Under the enchantment of a suspended disco ball, this stage truly came alive. The S3quen3 stage, a marriage of a darkened warehouse dancefloor and an illuminated glitch cube, became a haven for hardcore rave and techno enthusiasts, with Richie Hawtin, VTSS, and Jeff Mills delivering nearly religious experiences.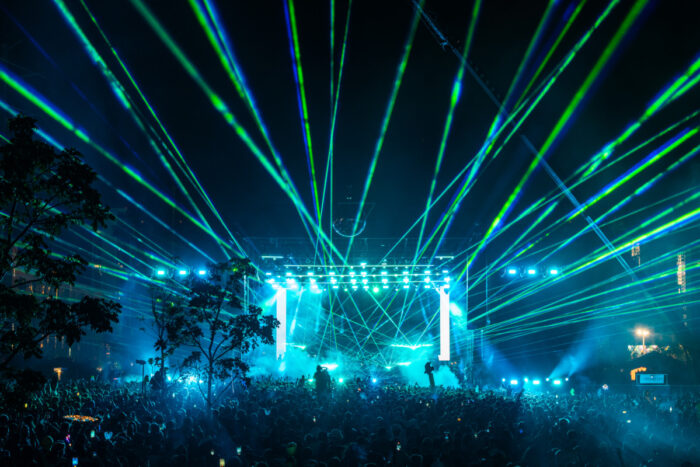 A special nod goes to the otherworldly Despacio experience, where James Murphy of LCD Soundsystem and 2manydj's David & Stephen Dewaele transformed an open room with their custom-built speaker system for a crescendoing, six-hour vinyl performance that defied any notion of convention.
With 10 years under their belt, it's clear that III Points isn't just a music festival; it's a living, breathing art installation. A creative hub and multidisciplinary space, it stands as an indisputable testament to the beating heart of Miami's alternative music and arts scene. Where it continues to be a dynamic, creative palette reflecting the city's identity, one thing is for sure: Miami sure doesn't shy away from a damn good party.
Featured image: Adinayev