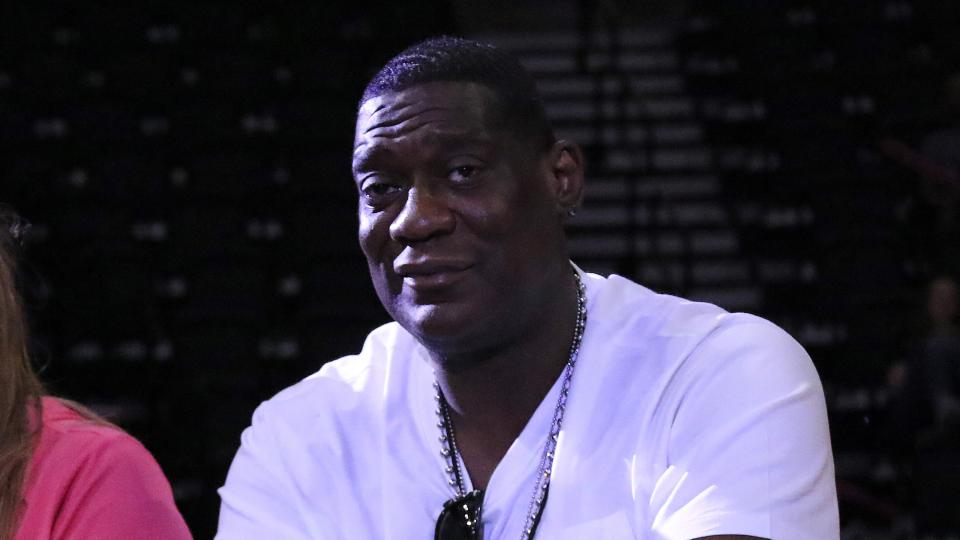 NBA and Seattle Supersonics legend Shawn Kemp was arrested on Wednesday and booked into Pierce County jail. According to ESPN, Kemp was arrested in connection to a drive-by shooting.
TMZ has obtained footage from a parking lot showing Kemp shooting a gun in a parking lot before his felony arrest. Kemp is seen in a red vest, pointing his gun and yelling before shooting. Witnesses state multiple shots were fired, and Kemp drove around the parking lot and tossed his gun in the bushes before speaking with police. The video also shows Kemp attempting to get the attention of the police to chase another vehicle.
Fox 13 says Kemp had tracked down items stolen from him and was fired at first. Kemp says he returned fire in self-defense.
Police in Tacoma, WA, stated an incident between two cars near the Tacoma Mall led to shots being fired Wednesday afternoon. No injuries were reported, and one of the cars involved fled the scene.
Kemp was booked on a felony drive-by-shooting charge at 5:58 p.m. local time, four hours after the incident.
In his NBA career, Kemp was a six-time NBA All-star after being drafted 17th overall in the 1989 draft.